Samsung's Mirror Displays get installed in Korean salon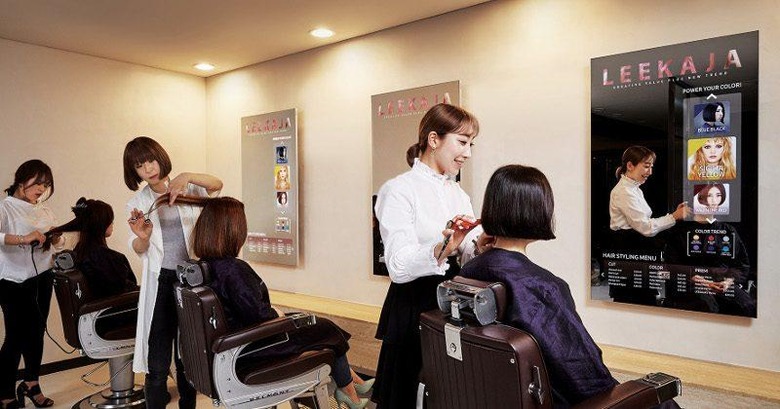 We may receive a commission on purchases made from links.
We've seen a lot of different styles and methods people have used to create mirrors, most of them in the bathroom, that also functioned as some sort of display. Almost all of them have one thing in common however. Or two, actually. They are all DIY projects, and almost none of them are commercially available. Samsung, however, might have just taken out the excitement behind those projects. It has recently unveiled what it bills as the first public and commercial installation of its Mirror Display solution that combines both mirror and monitor into one.
Samsung is naturally obsessed with futuristic displays, though it has seemingly lied low on the flexible display fanaticism. It diverted its focus a bit to more down to earth and practical types of displays, like magical transparent displays as well as mirror displays. The Korean OEM showed these two off last June, proving that they are indeed possible and even usable.
Of course, nothing beats a real-world use test of those ideas, so Samsung set out to install those where mirrors are essential for business. In other words, a salon. Specifically, the LEEKAJA HAIRBIS salon located in Seoul, South Korea. The 55-inch displays will give customers a customized, hi-tech, and hopefully not too overwhelming experience. They can, for example, select hairstyles and possibly even mix and match them with colors, something not easily done with a paper catalogue. Samsung doesn't mention whether the mirror will let customers "try on" the new hairdo. That would, however, be a very practical application of this technology.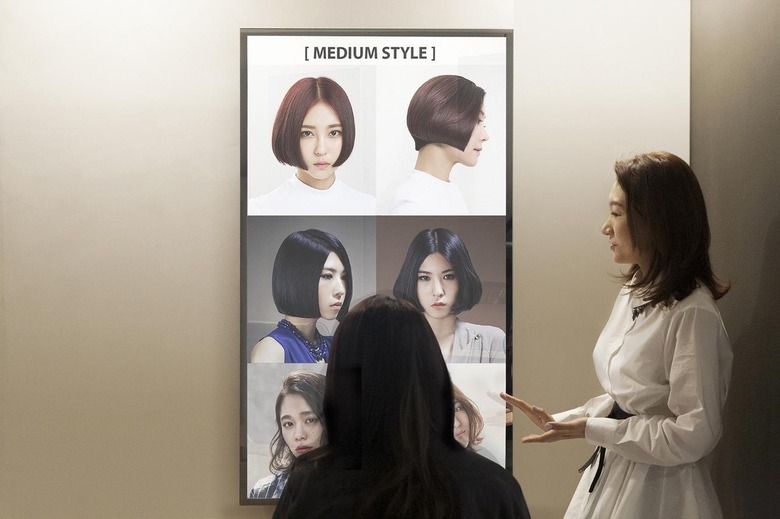 It's not yet clear how much this type of mirror display will catch on in the market. Geeks and tech enthusiasts are definitely interested, as seen in many DIY installations, but a consumer product is a different question. Nonetheless, Samsung plans to sell these mirrors worldwide starting third quarter of this year.
SOURCE: Samsung