Samsung's Gear Fit 2 leaks with curved display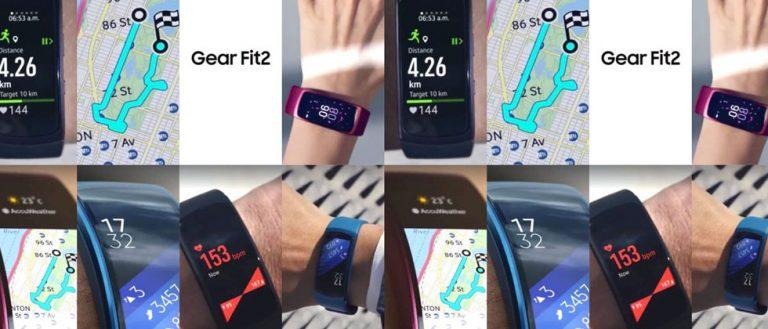 This week we're having a peek at what's being called the Gear Fit 2, or Gear Fit2, if you prefer Samsung's spelling. This is the second edition of what was introduced a couple years ago – a wearable fitness band with a portrait-style display. Full color, touchscreen control, and a couple of hardware buttons. So what's this all about, a second edition of the same thing? Maybe we'll get a few new colors and some new connections this time!
This version of the device has been tipped to up the ante just a tiny bit. If you've never used the original, obviously you wouldn't know the difference, but if you had, this will be a significant bump.
SEE our original Samsung Gear Fit Review
This version is rumored to be coming with a 1.84-inch diagonal AMOLED display, an ever-so-slightly newer SoC, and a whopping 4GB of internal storage space. Not that you'll need that space for anything – this watch is mostly about running.
This version of the sport watch appears in blue, black, and pink, and will likely (eventually) come in a host of new colors. Previous images have shown the watch to come with easily detachable bands, allowing interchangeable looks to roll out for the device down the line.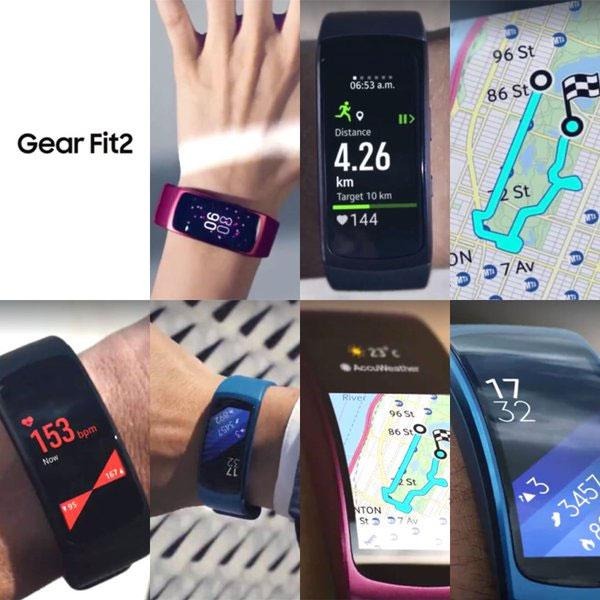 What's extraordinary about this watch – other than the fact that this "leak" seems to have placed one rectangle upside down – is that the watch appears to keep content vertical.
The original Gear Fit had content scrolling the long way, which, as you may remember, resulted in many critics poo-pooing the device before it was even released. That's not how we look at our arm, after all.
This rumor festival – which you can catch courtesy of Tizen Cafe – also suggests the watch may be coming as soon as June. That'd be earlier than we'd expect such a device to be coming, if only because generally Samsung releases these sorts of things at the same time as their smartphones.
The next Samsung smartphone – hero phone, that is – that's likely to be released is the Samsung Galaxy Note 6, which we're expecting in September during IFA – right around the 1st of September, if we're being especially picky.