Samsung's Galaxy S5 Prime may just have got its Bluetooth blessing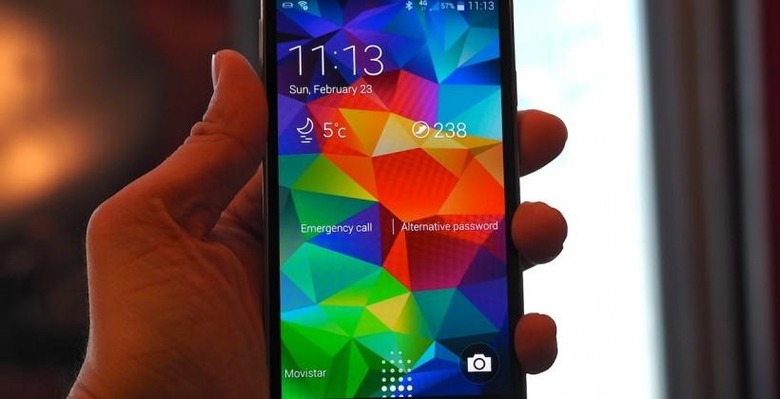 The Samsung Galaxy S5 Prime, believed to be a higher-resolution version of Samsung's existing flagship smartphone, could have just crossed through Bluetooth certification, supporting rumors of an imminent release. The Prime title of the Galaxy S5 variant isn't given, only its SM-G906L model code, though the root SM-G906 code itself has previously been connected with the S5 Prime.
The last letter is used by Samsung as a region distinguisher. For instance, South Korean devices have the "S" suffix.
The Bluetooth SIG's report is scant on details, only confirming the device – a "Samsung Mobile Phone" tested in mid-May – will have Bluetooth 4.0 or later. However, previous leaks have given us an idea of what to expect from the new flagship.
Biggest change over the existing S5 is said to be the display, upgrading to a 5.1-inch panel running at QHD resolution, or 2560 x 1440. Inside is believed to be Qualcomm's latest Snapdragon 805, now paired with 3GB of memory, in at least one variation on the phone; Samsung's own Exynos 5430 is tipped to be in others.
The same 13-megapixel main camera as the regular S5 is expected to be on the Prime model, and there are whispers of an updated graphics/audio engine for improvements in video and sound.
Samsung goal with the Galaxy S5 Prime is said to be avoiding getting overshadowed by the LG G3, the QHD device all but certain to be unveiled at a London event at the end of May. The Galaxy S5 Prime may well follow on shortly after, in June, alongside rather than replacing the regular S5.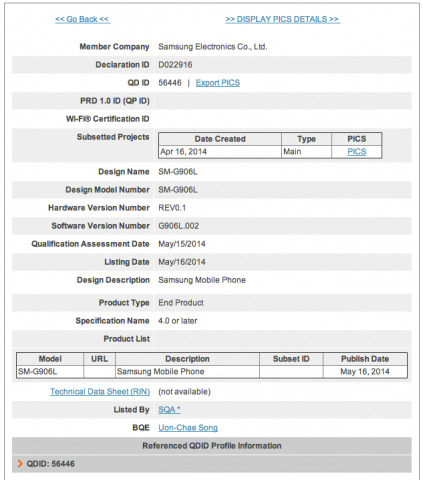 VIA GforGames
SOURCE Bluetooth SIG