Samsung's Exynos Modem 5100 reveals 5G for future Galaxy models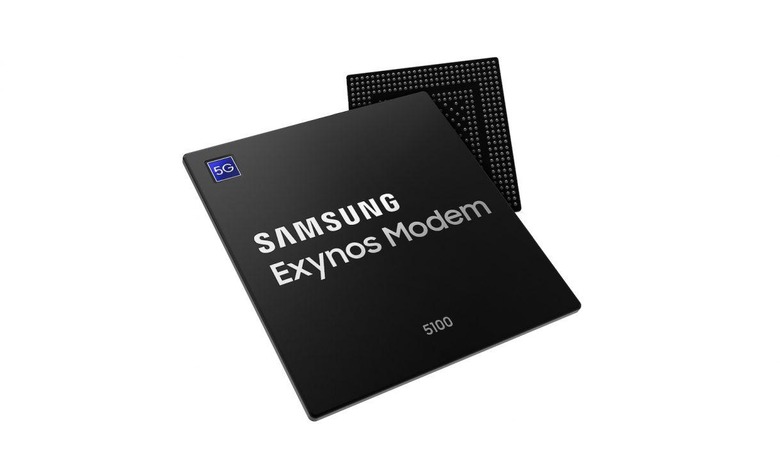 Samsung has revealed its first 5G modem, the Exynos Modem 5100, promising not only compatibility with the new next-generation networks under construction but backward support too. The new modem follows 5G chips from Qualcomm and Intel, all of which are angling to find their way into future smartphones, tablets, laptops, and other hardware.
It stands to be a big potential source of new income. While 5G is expected to eventually become the standard for smartphones, the new technology is also predicted to spread through devices that might previously have used WiFi, Bluetooth, or other low-power networking infrastructure, such as Zigbee and Z-Wave. Although associated primarily with a marked increase in speed, 5G will also offer potentially significant power advantages for devices that need low battery consumption rather than outright speed.
Samsung's modem might not be the first to be announced – indeed, the Qualcomm X50 modem already has at least one announced device win, being at the heart of the 5G Moto Mod for the Moto Z3 which Verizon will launch next year – but the company does have a "first" to boast of. According to Samsung, the Exynos Modem 5100 is "the industry's first 5G modem that is fully compatible with 3rd Generation Partnership Project (3GPP) Release 15 (Rel.15)."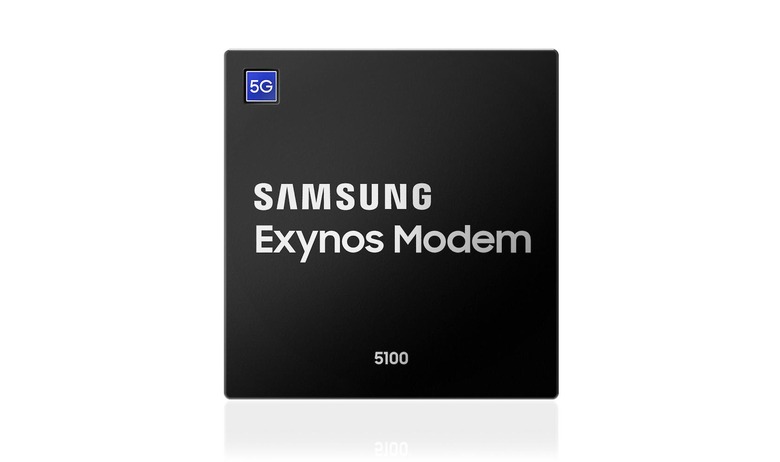 That, if you've not been keeping up to date with your 5G standards, means the latest version of 5G-NR, or 5G New Release. Release 15 was approved in mid-July 2018, the so-called standalone specification. It defines the version of 5G-NR which will operate in new deployments where there's no existing, legacy wireless infrastructure.
A previous version of 5G-NR was announced by the 3GPP governing body back in December of last year. That covered non-standalone 5G-NR, where 5G would coexist with previous wireless architecture, such as LTE.
That's not something Samsung has forgotten, of course. The Exynos Modem 5100 will support 2G GSM/CDMA, 3G WCDMA, TD-SCDMA, HSPA, and 4G LTE all on a single chip, in addition to both the sub-6GHz and the mmWave spectrums used for 5G. That, the company points out, will be important for balancing power consumption with flexibility, as devices move between fledgling 5G networks and back into existing 4G coverage.
Get the right 5G signal, though, and it should be fast. Up to 2 Gbps on the sub-6GHz spectrum, in fact, and up to 6 Gbps on mmWave, network depending. In 4G environments, you're still looking at up to 1.6 Gbps downlinks.
Samsung says it's currently working with a number of carriers and other partners to commercialize the modem. The first 5G networks for mobile use in the US are expected to go live commercially in the first half of 2019.