You'd be forgiven for thinking that if you wanted a curved Samsung display you'd need to cough up thousands for one of its huge TVs, but a 27-inch display could bring some flexed screen tech to your desktop. The Samsung S27D590C isn't going to impress guests to quite the same extent as a 60-inch curved Ultra HD OLED might, but the claim is more immersive gaming and entertainment on a more domestic scale.
Samsung's argument is that, when you're sitting in the sweet spot in front of the display, your eyes will be the nearly the same distance from every point on it. In contrast, when you look at a flat display, the edges are further away than the center.
There's even the claim that you'll get a 3D effect of sorts, though from our own experience with curved displays we're not entirely convinced. There's no actual 3D support built in.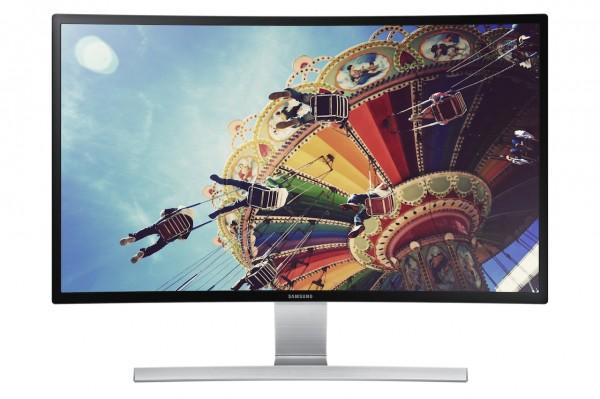 What you do get is a Full HD panel with 3,000:1 contrast ratio and 350 cd/m2 brightness. 5W dual speakers are integrated, and there's a "Game Mode" button which Samsung says will reduce blurriness as well as improve colors and contrast when it's playtime.
Otherwise, aesthetically it's much in line with Samsung's 2014 monitor range announced earlier this year, including the S27D590P which is effectively the same screen but without the curve. Inputs include DisplayPort, HDMI, and VGA, along with a 3.5mm jack for the speakers.
According to earlier information, Samsung is expected to put the S27D590C on sale next month. Pricing is yet to be confirmed.