Samsung's ADT-powered security system is a SmartThings hub too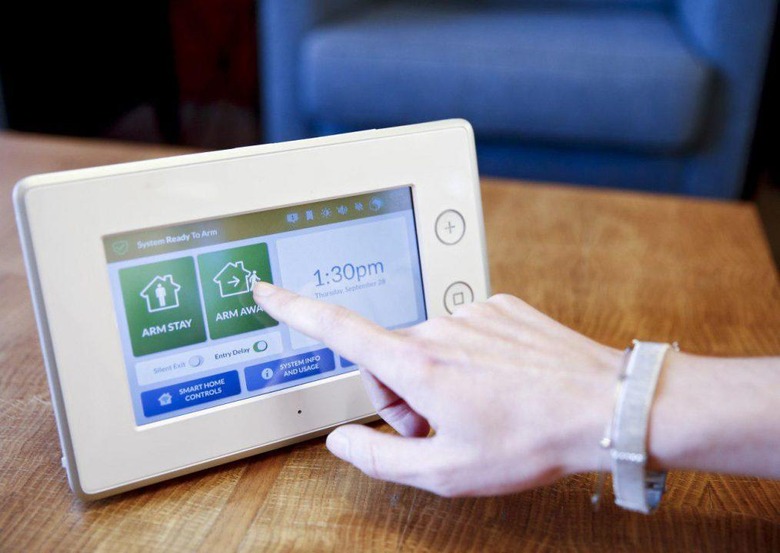 Samsung has teamed up with security firm ADT for a new home alarm system, borrowing the DIY automation cleverness of SmartThings and combining it with professional monitoring. Dubbed the Samsung SmartThings ADT home security system, it offers an alternative to the recently announced Nest Secure and today's Ring Protect system. Like both, it's intended to be installed by the homeowner themselves, rather than demanding professional installation.
That, of course, saves time and is a whole lot less expensive. Samsung's starter kit includes a Security Hub, two door/window sensors, and a motion detector. There'll also be a Home Safety Expansion Pack, which includes fire, carbon monoxide, and water leak detection.
As with the other systems, the center of Samsung's setup is a base station. That has a 7-inch color touchscreen from which arming and disarming the system takes place, in addition to a siren. There's also both battery and cellular backup, for if your power and/or internet go down.
However, it's also a SmartThings hub, which means that any compatible third-party device can also be linked and controlled from there too. Considering those number in the thousands – including connected bulbs, locks, thermostats, doorbells, cameras, and more – it's a huge, instant ecosystem for the security system to tap into.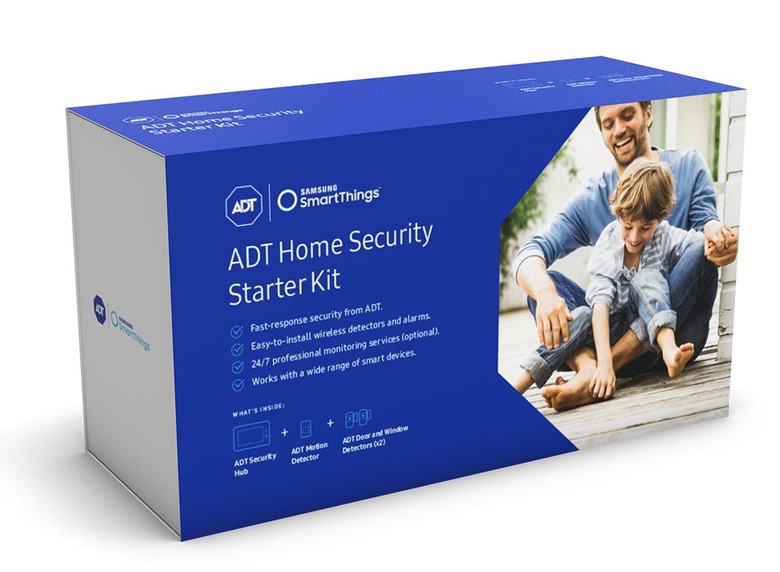 From the Samsung apps for iOS and Android, how all of those things play together can be turned into routines and rules. At its most basic you'll be able to turn the security on and off remotely, but you could also have parts of it act as triggers for other connected devices. Motion detected might turn on the lights, for instance, or a window opening could automatically start a camera recording.
At the same time, as well as a notification on your own device, there's the option of ADT professional monitoring. There are two plans, either covering just home security for intrusions and panic alerts for $24.99 per month, or monitoring for smoke, fire, carbon monoxide, or water leaks, for $14.99 per month. A third plan bundles both together for $34.99 per month.
Each of the plans can be activated directly from the Samsung app, and there's no minimum contract for service. You can also deactivate service from the app, too, so there's no need to call a customer services rep.
It's worth reading the small print on what, exactly, ADT's service will work with in terms of third-party hardware. Although SmartThings-compatible water, motion, and other sensors will integrate with the system, and can be controlled through the app or touchscreen hub, they won't work with ADT's monitoring services. For that, you'll need the security firm's own sensors.
Pricing for the ADT Home Security Starter Kit starts at $549.99, while the ADT Home Safety Expansion Pack will be $199.99. Both can be preordered from today, with availability from October 29.