Ring Protect promises home security with 24/7 monitoring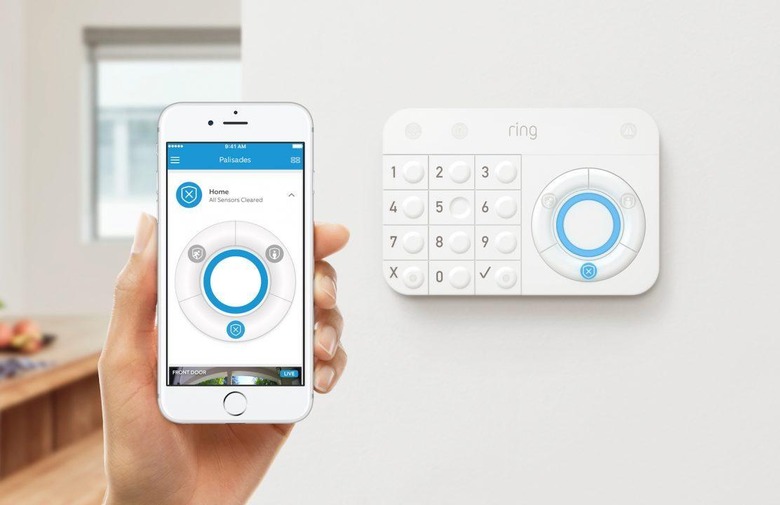 It's clearly the season for home security systems, with Ring launching Ring Protect with the promise of 24/7 monitoring and easy installation. Building on the company's line-up of cameras and video doorbells, Ring Protect is intended for DIY installation, with a range of wireless motion sensors, door/window sensors, and more.
The core is the Ring Base Station, which is the mains-powered hub for the Ring Protect system. It acts as the wireless central point – with WiFi a/b/g/n 2.4/5 GHz, along with Z-Wave, Zigbee, and Bluetooth – in addition to being a 104 dB siren. Although it's intended to be plugged into power permanently, and then mounted on a wall or table, it also has a battery backup that Ring says should last for up to twenty-four hours in the case of a power cut.
Actual interactions with the system, though, are through either Ring's app or the Ring Protect keypad. That's also intended to go on a wall, though it can sit on a table or countertop, and plugs into the mains though also has a rechargeable battery. It has simple controls for arming the system, in addition to a keypad for punching in the PIN to turn it all off.
Ring's two main sensors for Ring Protect are what you'd expect. On the one hand, there's a contact sensor for doors and windows. That's powered by a 3V lithium battery which Ring says should last for around three years.
Meanwhile, a motion detector tracks movement, with the same battery life as its door/window monitoring sibling. Both promise a 250 foot wireless range to the base station. Should that not be enough, there's a range extender which plugs into a spare outlet and adds another 250 feet of range. It's designed to screw into an outlet plate so as to avoid being accidentally unplugged, though it also has a 24 hour backup battery just in case.
Of course, for most the primary method of control will be through Ring's app. The security system blends with Ring's existing products so everything is controlled from the same place, and you get notifications if Ring Protect spots movement or an opened door or window.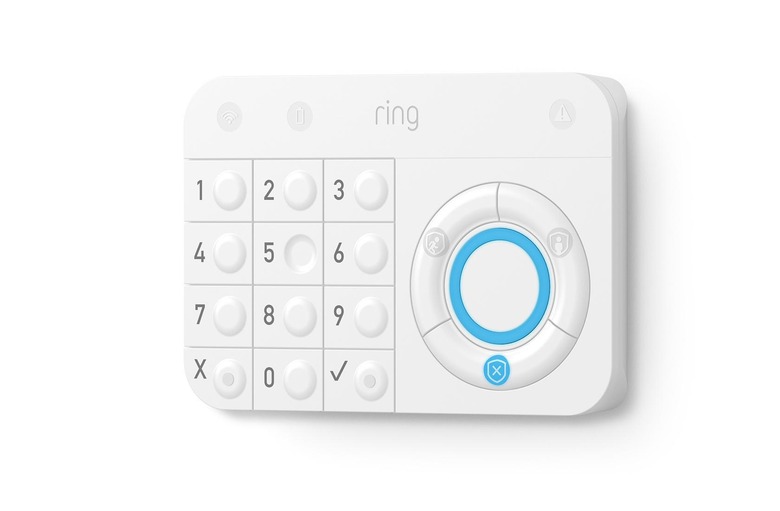 The Ring Protect starter kit is $199, and includes the base station, keypad, a door/window sensor, an infrared movement sensor, and a Z-Wave extender. As for Ring Protect, plans start at $10 per month for 24/7 professional monitoring, cloud video storage for an unlimited number of Ring devices, and free Ring mobile app usage. Subscribers also save 10-percent on future Ring purchases.
The system will ship in November, and Ring says there'll also be optional cellular backup for times when your home internet goes down. Pricing for that has not been confirmed, however, though door/window sensors will be $20 apiece and motion sensors $30 apiece.