Samsung WB350F compact camera hands-on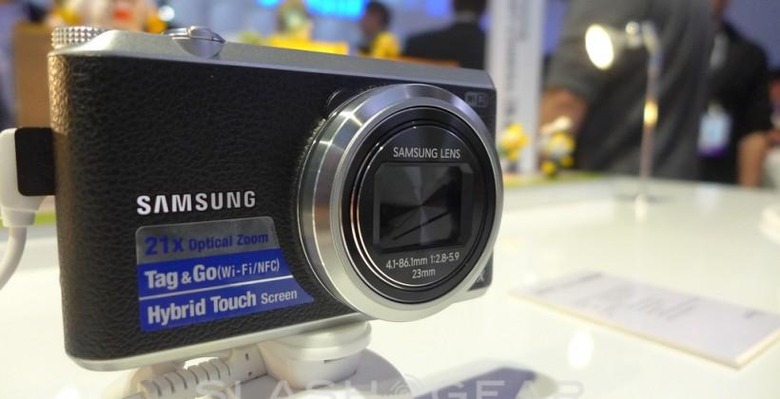 Samsung unveiled a few new camera models here at CES 2014. One of those is a compact camera, the WB350F which is available in a variety of colors. Samsung had a few of the color options on the show floor and naturally, we checked them out. Here in the post you will find images of the Samsung WB350F in black, white and brown.
Having a variety of colors is a nice option to have, it can be said the specs of the camera itself may be a bit more important. In this case that means goodies such as a 21x optical zoom, 23mm wide-angle lens and 16 megapixel backside-illuminated CMOS sensor. Samsung touts this one as being good for shooting in low light settings.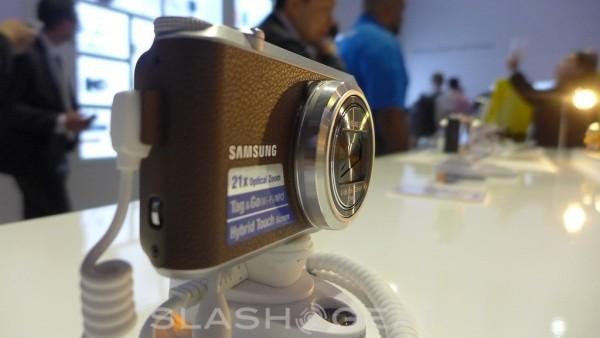 Some of the other highlights of the WB350F include a 3-inch display, WiFi and NFC in terms of connectivity and a microSDXC memory card slot. As a side note, that brings support for cards up to 64GB in size. As we have seen with other Samsung camera models, this also brings a wide variety of options when it comes to sharing and shooting.
These include everything from Photo Beam and AutoShare on the sharing side to Beauty Shot, Action Freeze and Panorama on the shooting side. Aside from the images sitting above, the gallery sitting below contains a handful of additional images. And make to stick around and check out our CES 2014 hub for all the news coming out of the show.