Samsung Wave 3 hands-on [Video]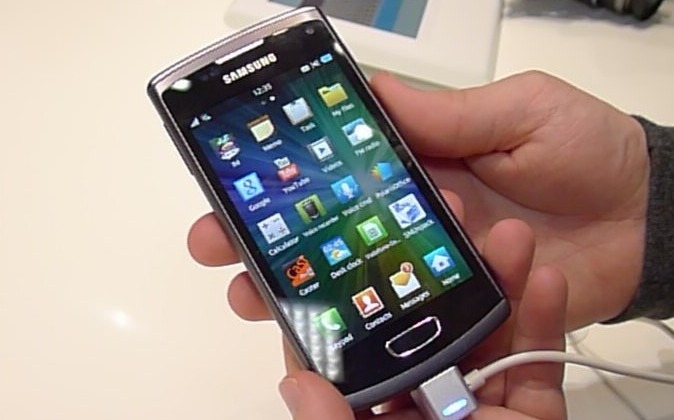 Samsung's bada platform has been something of a stealth OS until now, though one that's seen surprising smartphone success in the market. Still, it's remains on the down-low in comparison to Android, iOS and others, something Samsung hopes to change with bada 2.0 and the Wave 3. We grabbed some hands-on time with the 4-inch smartphone at IFA 2011; read on for our first impressions.
The lineage between the original Wave S8500 and this third-gen model is clear: it has a neat unibody metal casing (with a cute slide-up battery compartment door that reminds us of spring-loaded Nokia handsets of old) and is fronted by a bright, color-rich Super AMOLED display. bada 2.0 could perhaps be mistaken for Android at first glance, though that's more to do with Samsung's own TouchWiz design language than a pure resemblance to Google's OS.
Still, Samsung does seem to have played catch-up to Google in some respects, adding in voice control for search, commands and dictation, and an "enhanced" copy & paste system that does remind us of Android's version. There are some neat points, however, like the audio multitasking that, rather than pausing music playback while navigation is announced, just dips the volume while the voice prompt gives you directions. There's also "N screen" file sharing and WiFi Direct support.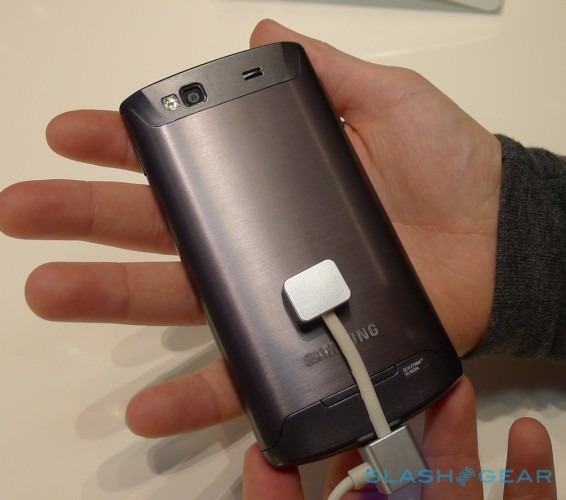 Plenty of animation keeps the homescreen dynamic, like a row of folder icons that can be dragged straight down to preview their contents (lift your finger and it bounces back it) and then side-dragged to actually expand the folder itself. Live widgets and Samsung's usual media, gaming and other hubs are also present, together with an image and video editor and ChatON messenger. It all works well, though we're still not sure we'd pick either bada 2.0 or the Wave 3 over an Android device.
Samsung Wave 3 hands-on:
[vms 15c7217cdc4ac692e704]