Samsung wants wireless charging as a standard, just in time for Galaxy S6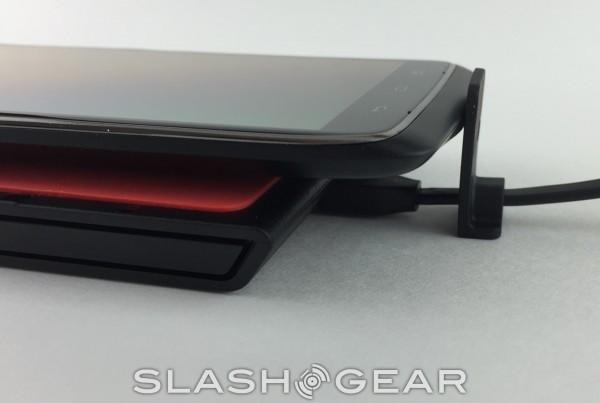 Wireless charging is nothing new for Samsung handsets, but it has yet to become a standard feature Samsung talks up in a big way. That might change with the Galaxy S6, though. In a new blog post, Samsung is saying they'd prefer wireless charging to be industry standard fare, and that phones support all forms of wireless charging. After being on the cusp of marketability for some time, Samsung also outlines why wireless charing may have been left off of existing handsets.
Samsung points to issues with hardware as cause for our wired existence. "In the early stages of inductive charging, the Galaxy S4 charging pads were comprised of about 80 separate components. For the Galaxy S5, our developers were able to bring down the number of components drastically, to a much more manageable 50, and efforts are being made to decrease this number even further" says Samsung.
There was also the competing wireless standards to consider, which presented another issue altogether. Recently, two of the larger bodies signed an agreement to merge, while the third largest wireless charging standard agreed to work with them. To that, Samsung points out new hardware is on the horizon, which will allow phones to work with any standard.
Basically, Samsung is saying wireless charging is no longer a race, and will soon become a standard all OEMs can latch onto without fear of wasting their time. Unfortunately, it's more likely we'll see continued efforts focused in fast charging technology (which is already pretty easy to implement) rather than wireless charging, at least for smartphones.
Source: Samsung