Samsung's smart TVs are gaining more voice control, with new partnerships with streaming services like Netflix and Spotify that won't need you to pick up the remote. Announced at SDC 2018, Samsung's annual Developer Conference, the new Voice Media Control API will allow apps and services to enable speech controls more easily.
It'll open to third-party developers later in the year, though Samsung already has some significant names onboard. Netflix, Hulu, HBO NOW, and Spotify will all be using the new API to allow for voice navigation using the in-built apps Samsung's Smart TV range offer.
Speech control isn't new on TVs, of course. Amazon's Fire TV Cube, for instance, allows you to ask Alexa to search for and play content, while soundbars like the Sonos Beam can control standalone streaming adapter like the Fire TV Stick. Apple TV and other set-top boxes have voice remotes, that can bypass on-screen keyboards for easier navigation.
Typically, though, they demand extra hardware beyond what comes in your TV itself. Samsung's new Voice Media Control API, however, will integrate that into the TV, using the company's voice remote.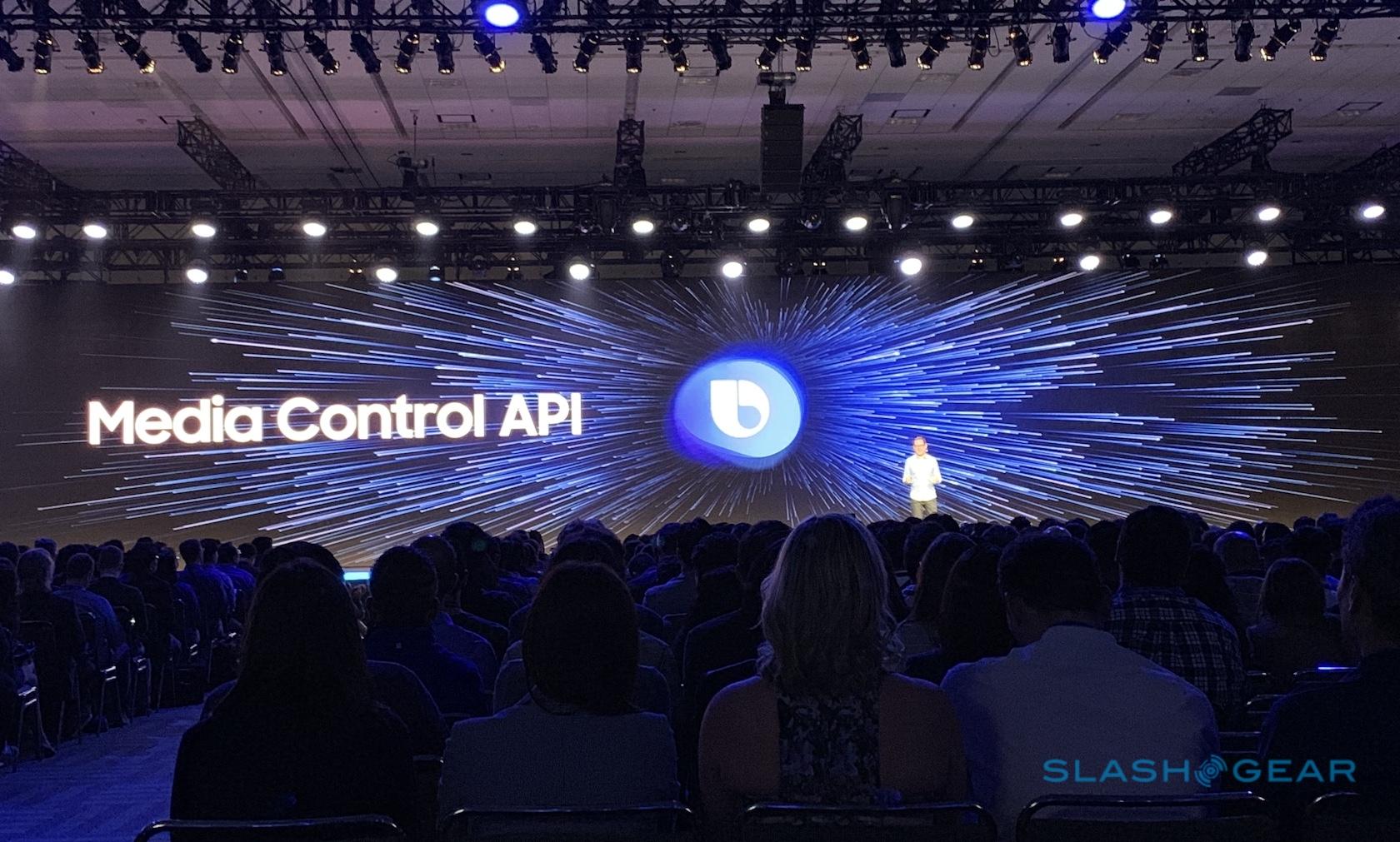 It won't just be hunting for TV content, mind. Samsung is also looking at ways to control more complex features in its high-end, connected devices in more user-friendly ways. That typically means less time digging through settings in an app, replaced by straightforward voice instructions.
On the Samsung Galaxy Home smart speaker, for instance, that will mean a more simplistic way of managing audio playback. Not only will you be able to ask Spotify for your playlists or favorite artists, you'll also be able to control Harman's Sound Steer system. Saying "Hi Bixby, Sound Steer" will have the speaker identify where you are in the room and then use audio beam-forming to direct the sweet spot of the music to that location.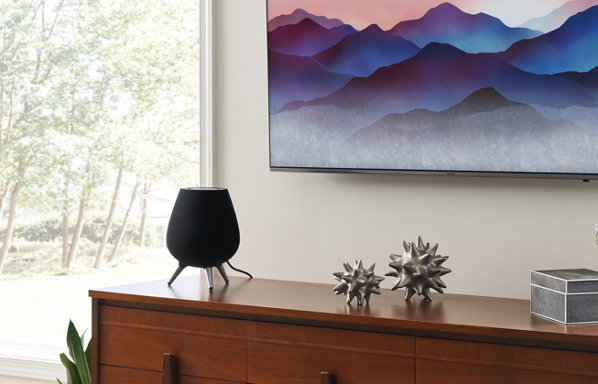 Samsung's challenge echoes that faced by others in the tech industry. Devices aren't short on capabilities, certainly, but actually getting users to interact with them is the problem.
The path through that complexity may well be Bixby and the smart services it acts as gatekeeper to, not to mention a common platform in the shape of SmartThings. "Samsung has some vicious competition in the consumer IoT platform space," Patrick Moorhead, principle analyst at Moor Insights & Strategy points out, "but its advantages are its scale and scope of its first party products and its ability to integrate a SmartThings Hub inside every large Samsung device."
To accelerate that, Samsung is launching a redesigned SmartThings Developer Workspace, with new tools that will allow cloud-, Zigbee-, and Z-Wave-connected devices to be more easily connected. An upgraded Works with SmartThings certification process, meanwhile, should give end-users more confidence that the normal headaches involved in getting new IoT gadgets up and running will be absent.