Samsung urges owners to turn in Galaxy Note 7, deactivating soon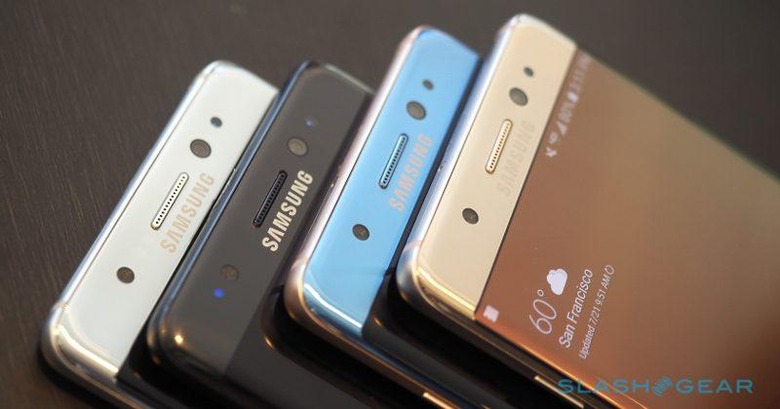 Samsung still isn't calling it a recall, but its tune might change really soon, and not for the better. Currently, Samsung is just "strongly" urging owners of its Galaxy Note 7 units to trade in their potentially explosive phablets for something else (or wait a new Galaxy Note 7 model). But if the US government has its way, that will transform into an official product recall. And in other places, like France, Samsung is reported to be taking even more drastic measures, remotely deactivating devices in a worst case scenario.
Following the US Consumer Product Safety Commission's statement regarding a future recall of the Galaxy Note 7, Samsung issued its own statement strongly encouraging owners, especially those in the US, to trade in their smartphones for a Galaxy S7 or Galaxy S7 edge. They even offer the possibility of trading in a new Galaxy Note 7 replacement, provided the new batch gets approved by the CPSC.
In Australia, however, it seems that such replacements will already be available starting September 21. The country's government has not issued any formal statement, though the country's airlines were the first to ban the phablet on flights. According to the statement, Samsung will provide a database of IMEI numbers for the new, safer batch of Galaxy Note 7's by September 13.
Things might get a bit messier in France. Like elsewhere, Samsung is only "encouraging" owners to take their phablets in for a replacement, but it might also do more than that. According to a Reddit post, Samsung will be remotely deactivating affected units starting September 30, which will force such owners to have their devices replaced anyway. An admittedly heavy-handed approach to ensure the safety of its customers, the move, however, could raise some legal inquiries as well.
The entire Galaxy Note 7 fiasco has and continues to cost Samsung no small amount of money and, perhaps more importantly, credibility. Without issuing a formal and effective recall, and without first ensuring none of its faulty phablets remain on the street, consumers will continue to have some fear, uncertainty, and doubt that their device might be included in the affected models list.
Like Samsung, we can only urge those who already own a Galaxy Note 7 to, at the very least, power down their devices and take the necessary steps to ensure their safety. Whether or not you opt to still get a Samsung replacement is, of course, a personal choice.