Samsung transparent and tiling screens go square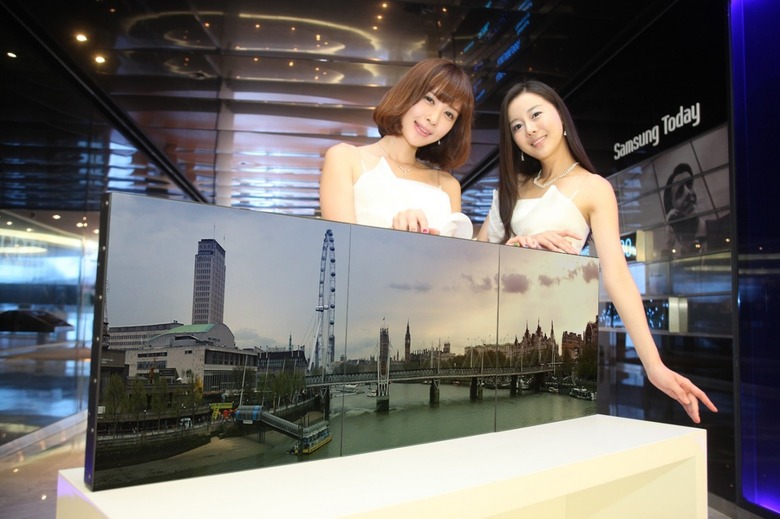 Samsung is hoping buyers see right through its intentions with its latest display, a transparent screen designed for advertising as well as creating huge multi-panel installations with minimal bezel gap. The Samsung UD22B measures in at 21.6-inches, but unlike most current screens uses a square 1:1 aspect ratio rather than traditional 4:3 or widescreen 16:9. That, along with a mere 5.5mm gap between screens when lined up, means a display wall you can simply tile into place.
However, the UD22B isn't only a simple way to retile your bathroom; it also has a transparent sibling. Samsung plans to release a second version, the NL22B, which keeps the square aspect ratio and size but allows viewers to see through the panel to whatever is behind it.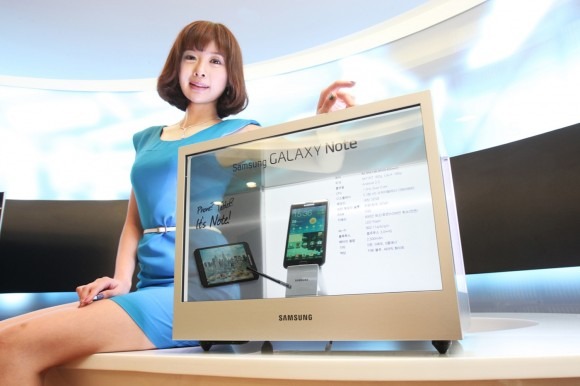 That opens up the possibility for interactive display cases, such as the demo model Samsung knocked up for the Galaxy Note above, where details about the device being shown off can be overlaid onto the glass. The screen itself relies on the same transparent tech Samsung demonstrated back at CES, with "industry-leading" light transmittance.
Samsung will seemingly be offering the display case as a whole product, complete with a metal frame, regular glass side panels, and an LED-illuminated back panel. It will hook up to a PC via a regular display connection, and has integrated speakers. No word on pricing for either it or the UD22B, the latter of which will go on sale in September.