Samsung TL320 12MP digicam begins shipping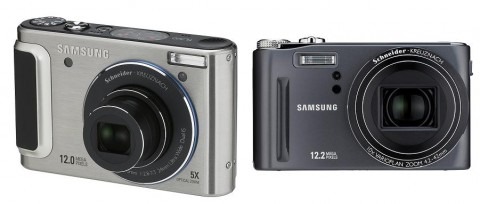 We may receive a commission on purchases made from links.
Samsung's TL320 digital camera has finally begun shipping, after being made official back in February.  A 12.2-megapixel point-and-shoot, the TL320 (aka the WB1000) distinguishes itself with a neat pair of retro dials that indicate charge and memory card status, together with using OLED for its 3-inch HVGA resolution preview screen.
The TL320 also has a 5x optical zoom, dual optical and digital image stabilization, face detection and smile-shot.  It can also record 720p high-definition video, and has an HDMI output for connecting directly to an HDTV.
The Samsung TL320 is currently available via Amazon, priced from $334.21 courtesy of one third-party retailer.  Amazon themselves have it at the MRSP of $379.99.
[via OLED-Info]