Samsung tipped to be developing 18.4-inch Android tablet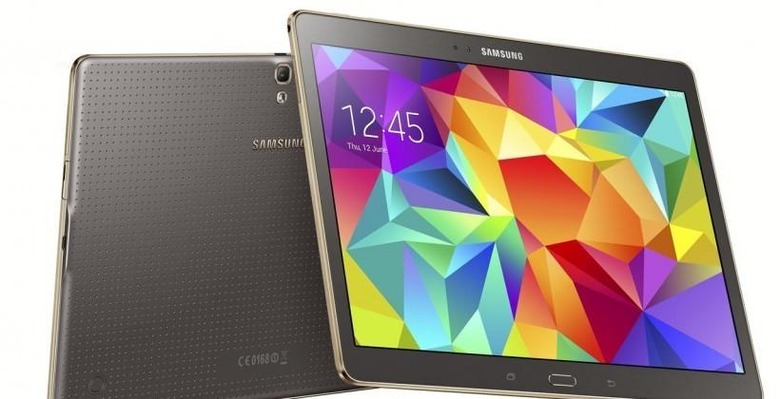 While the rumored "iPad Pro" may be getting all the attention recently when it comes to extra-large tablets, Samsung seems to be working on something of their own. A new report says the company is working on a tablet known as codename "Tahoe" with the model number SM-T670, and featuring a huge 18.4-inch screen. SamMobile says its sourced have indicated the Android-powered device will be targeted for use in office, school, and living room environments, instead of as a standard personal tablet.
Other rumored details about the tablet include that it will feature a TFT LCD display with a 1920 x 1080 resolution. Along with running Android version 5.1, it will be powered by an octa-core 64-bit 1.6GHz Exynos 7580 processor and 2GB RAM, with 32GB of internal storage, but expandable to 128GB via microSD cards.
For the tablet's size, SamMobile reports it will measure 451.8mm wide and 275.8mm tall, but only run 11.9mm thick. Inside will be a 5,700 mAh battery, which actually sounds a little small for such a large device. Cameras will include 8 megapixels on the back, and 2.1 megapixels on the front.
Samsung has been rumored to be working on an 18.4-inch tablet before, but there's no new information about a possible release date. The company has also been said to be working on a 12-inch tablet that will run Windows 10, although that is also yet to be confirmed.
SOURCE SamMobile