iOS 9 code hints at iPad Pro with 2732 x 2048 resolution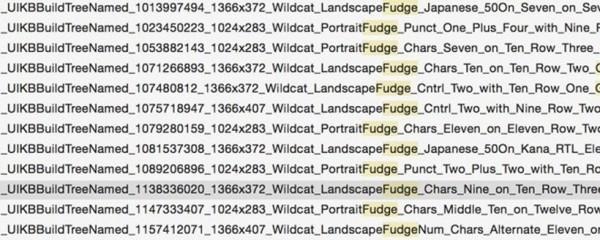 The Apple rumor mill is churning overtime with iOS 9 on the horizon and geeks the world over on the lookout for new gear from Cupertino. Yesterday we talked a bit about some code found in iOS 9 that had to do with the on-screen keyboard in iOS 9. That code allowed the keyboard to expand to cover a larger screen and arrange the keys to take best advantage of that larger space.
Today more tidbits have been dug up that hints again that a bigger screen iPad Pro is in the works. The code today hints that the iPad Pro will have a screen resolution of 2732 x 2048. That new iPad Pro is thought to have a screen measuring 12.9-inches.
In the code pictured here the slightly darker entry three lines from the bottom shows a resolution of 1366x372. Once retina scaling is applied, the screen resolution would be 2732 x 2048. The pixel density is expected to be the same as the iPad Air 2 at 263 ppi.
The iPad Pro is expected to get a significantly larger keyboard packed with extra characters you usually have to change layout to access. Those characters include things like minus symbols and parentheses. Rumors also hint that the iPad Pro will have a Bluetooth stylus, NFC, Force Touch, and a USB-C port.
SOURCE: AppleInsider