Samsung tipped to acquire Boxee in their hour of need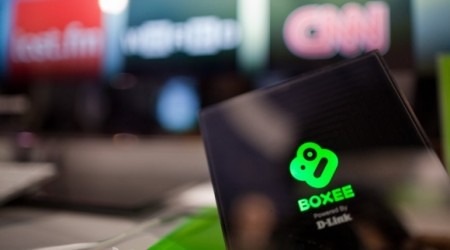 Though the acquisition rumors from half a month ago hadn't turned up any solid announcements as such, today's report has Samsung picking up the Web-TV organization Boxee in full. According to Israel-based The Marker, Samsung has picked up the digital video startup for a cool $30 million, complete with 40 workers in tow.
This acqisition would have Samsung continue to employ 40 workers from the group – and it's not clear at the moment whether this represents the full set of employees from Boxee or not, mind you. Samsung is expected to use Boxee technology in their own future TV sets and set-top boxes while it appears that the Boxee Box itself may turn to dust.
Having originally been established as a software in 2007 with several rounds of investment leading up to a total of $28.5 million, creators Avner Ronen, Idan Cohen, Tom Rock, Roy Vulcan, and Gideon Kazin turned in 2010 to a bit of hardware called the Boxee Box in collaboration with the accessory and peripheral company D-Link.
Fast forward to 2012 and the Boxee dongle comes forth as Live TV, ringing in at $49 and bringing on web content in a tiny package. Boxee found itself the subject of scrutiny from cable groups and the company aimed for Cloud DVR services – now with not quite as solid a future ahead of them, it would seem that Samsung as picked a key moment to bring a pocketbook full of cash.
But remember – as with all tips and suggestions without comment from either company involved in an acquisition, we'll need to wait for confirmation before we can say Samsung is bringing on Boxee's next generation. Hang around and see what becomes of it!
VIA: Business Insider