Samsung Techwin 8MP cellphone camera is world's smallest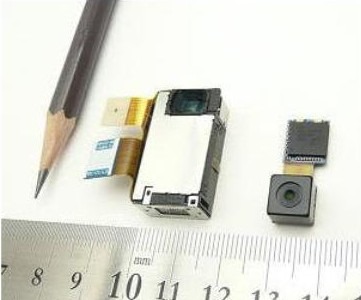 Samsung Techwin's soon to be split-off camera business has already had its first headline moment [subscription required], in the shape of the world's smallest 8-megapixel camera module for cellphones.  At just 8.3mm thick, it's 40-percent smaller than existing camera modules.
In fact the tiny camera measures just 8.5mm x 8.5mm, making it almost a cube.  That's certainly a little too thick to fit into the smaller fashion handsets, but it certainly offers up the promise of higher-resolution mobile snaps in smaller, slinkier devices in future.
The Samsung Techwin camera will apparently go into mass production soon.  No word on which cellphones it may find its way into, but Samsung have already said they'll be using the company's wares in their model range once the split is enacted Q1 2009.
[via Unwired View]