Samsung teases with cryptic Galaxy S IV picture ahead of March 14 event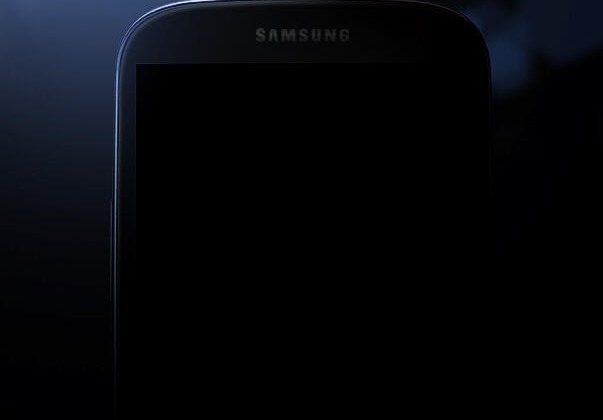 Samsung has dropped a teaser picture of its upcoming Galaxy S IV smartphone, which is set to be unveiled at the Korean company's March 14 event in New York City. The image shows the upper part of the Galaxy handset, which is veiled in shadows and framed by a dark background. The tweet simply announces that the countdown has begun.
Earlier today, we reported that some info, including a patent, has cropped up that indicates the Galaxy S IV may have some type of 3D camera and processing technology. If this is indeed the case, there won't be a two-camera setup on the handset, but rather it will process images post-shot. Those with an astute eye will have noticed that Samsung made the "4" on its event invitations 3D, perhaps hinting at this feature.
Likewise, earlier today Samsung also dropped part two of the teaser video it released not too long ago featuring the so-called weird little kid and his box. This time around, the kid takes the box home and opens it up, but instead of getting a glimpse of the Galaxy S IV, we instead see glowing and a whole lot of nothing. The video series will have a part three sometime soon.
For those who don't know, the Galaxy S IV is said to feature a 4.9-inch 1920 x 1080 AMOLED display boasting increased brightness over past offerings of about 30-percent. Word has it the handset will run a Exynose 5 Octa quad-core processor, as well as Android 4.2 Jelly Bean and TouchWiz. We'll be covering the March 14 event live from New York, so stay tuned!
[via Twitter]