Samsung SyncMaster 2494HS 23.6-Inch Full-HD Display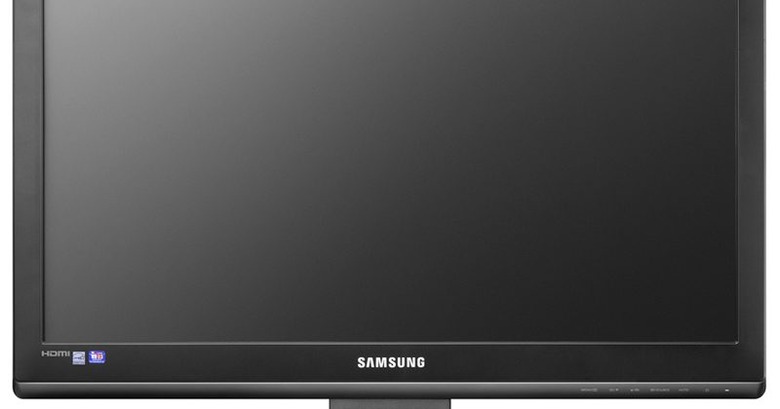 Samsung's latest full-HD display, the SyncMaster 2494HS, has come out to play, complete with a 23.6-inch 1920 x 1080 resolution LCD panel, 300cd/m2 brightness and 1,000:1 contrast ratio.  The 2494HS also supports screen rotation for portrait or landscape use.
Response rates are down to just 5s, while vertical viewing angles reach 160-degrees and horizontal angles 170-degrees.  Power consumption is under 48W, and there are dual 3W stereo speakers built in.  Inputs include HDCP-compatible HDMI and DVI-D, together with analog RGB. 
The Samsung SyncMaster will go on sale in mid-December in Japan.  Priced at around 40,000 yen ($423) there's no word on whether we can expect to see it anywhere else.
[via Impress]