Samsung ST5500 WiFi camera squeezes through FCC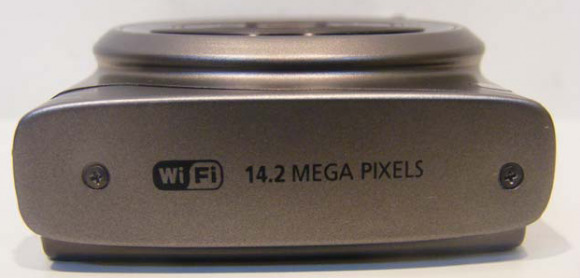 Only yesterday we were saying how useful the Japanese Cerevo Cam – which puts automatically-connection WiFi into a point-and-shoot camera – would be to entry-level users worldwide, and now we find out that Samsung obviously had a similar idea.  Fresh through the FCC is the Samsung ST5500, a 14.2-megapixel camera with 7x optical zoom, LCD touchscreen and integrated WiFi b/g; with that, it can automatically upload photos and videos to online galleries.Update: Samsung have been in touch with the following comment: "Information and technical specifications made public by the FCC regarding the Samsung ST5500 are not final and are subject to change prior to launch. Final specifications and details will be made available by Samsung at a later date with the official launch of the product."
It'll also allow you to email that media directly from the camera, though we're wondering if all these options mean the ST5500 won't be quite as straightforward to use as the Cerevo Cam promises.  Internal storage is 100MB and there's a microSD card slot; video quality is 1,280 x 720 at 30fps, while the ISO range of the camera is 80 to 3200.
There are also USB and component outputs, together with HDMI (which requires an adapter cable).  Unfortunately it looks like Samsung have pushed a confidentiality agreement through as the user guide at the FCC is no longer available; still, we're expecting to see the ST5500 make an appearance in early 2010.
[via jkOnTheRun]