Samsung SSD T3 Review : USB-C drive in a tiny metal package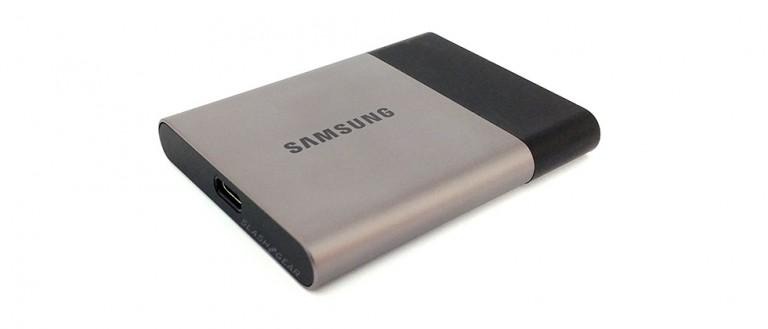 We'd been on the lookout for a handy companion for our USB-C-toting smartphones and laptops and – what do you know? Samsung busts one out. This is the Samsung SSD T3 with USB-C, working with the same controllers and flash used in Samsung's 2.5-inch SATA SSDs, this time with a metal jacket and an appearance that's just about as slick as you're going to be able to find on the market anywhere.
This is the successor to Samsung's Portable SSD T1. This machine's employment of a metal jacket instead of plastic makes it an ever-so-tiny bit more heavy than its predecessor but, lucky you, it's still just 51 grams and 74 x 58 x 10.5 mm tiny.
In the box you'll find a USB-C to USB Type-A cable to connect to your laptop – no matter the generation. You'll find your USB-C to USB-C cords working like a charm immediately, too.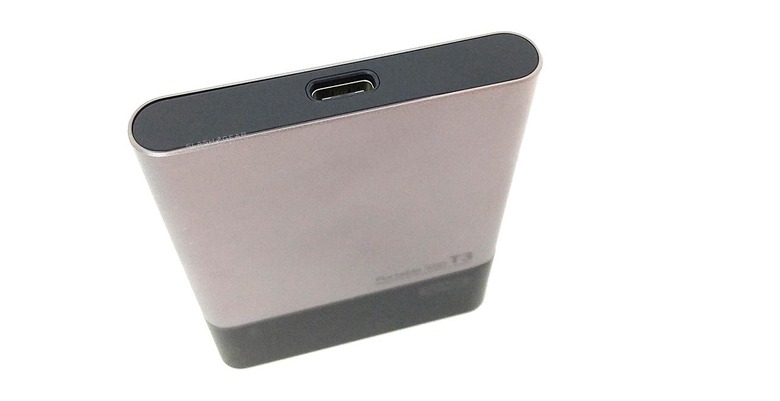 Android users can manage content on this drive with Samsung's own "Samsung Portable SSD" Android app. You'll be able to roll with AES 256-bit hardware encryption – password protection, too – which is right on time now that we're dealing with this sort of nonsense in 2016.
NOTE: You will need Windows 7 or higher, Mac OS 10.7 or higher, or Android KitKat (version 4.4) or higher to add a password – which is optional in and of itself.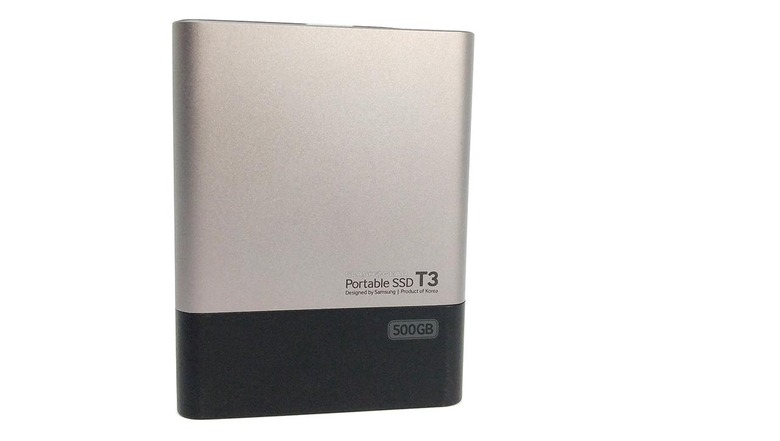 This drive comes in several different size capacities, starting at 250GB, also including 500GB, 1TB, and 2TB. Each of these drives comes with a 3-year warranty, and pricing starts at $130 and runs up to $850 USD.