The Next Big Thing continues to be Here as Samsung releases another video spot snarking on iPhone owners. In this video you'll see masses of iPhone and iPad owners plugging in to the wall ports spread across airports in an effort to keep their batteries strong. Meanwhile, of course, Samsung Galaxy S5 owners are shown rolling through the day without effort.
The Samsung Galaxy S5 does indeed have a battery saving function, as the video suggests. In our Samsung Galaxy S5 Review, we speak about Ultra Power Savings Mode – this mode prolongs the battery life by cutting down on data use and switching the display to grayscale-only. This mode also brings a list of "allowed" apps that'll push data through during this time, including phone, messages, and browser.
In our iPhone 5s Review we've found the device to run at least a day of use before needing a new charge. This is with heavy use, mind you – this device can last over a day with basic use only.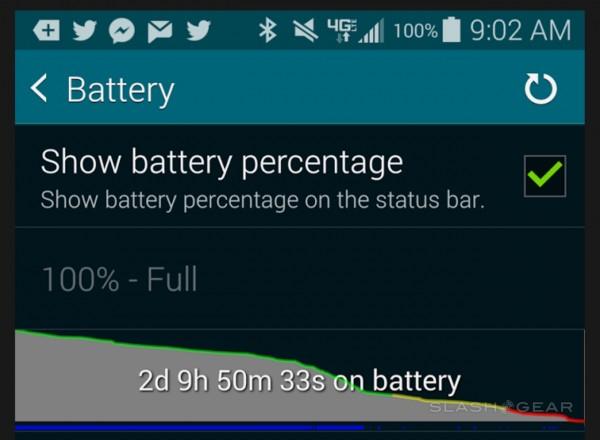 In general, we've found the Samsung Galaxy S5 to last a full day with heavy use as well – just like the iPhone 5s. The tests we're doing are not entirely scientific, of course, instead focusing on real-world use. You'll see here that once the device is being used heavily, it moves down the battery scale quicker than when it's in standby mode.
NOTE: For those of you hoping for Low Power Mode in your smartphone, you may be in luck soon. Android L works with power saving modes by default!