Samsung has a new SmartThings Mesh WiFi router, promising not only whole-home wireless coverage but control over your smart home too. The new router, which taps into Plume's WiFi mesh technology, arrives alongside a refreshed SmartThings hub for those happy with their existing router, together with a bunch of new sensors.
The SmartThings WiFi mesh network system combines both Samsung's acquired smart home and IoT platform, with mesh router technology. It promises automatic routing and WiFi channel selection, with each unit having a range of around 1,500 square feet. Samsung will offer a three unit starter pack – good for around 4,500 square feet of space – and extra add-on routers for those who need more coverage.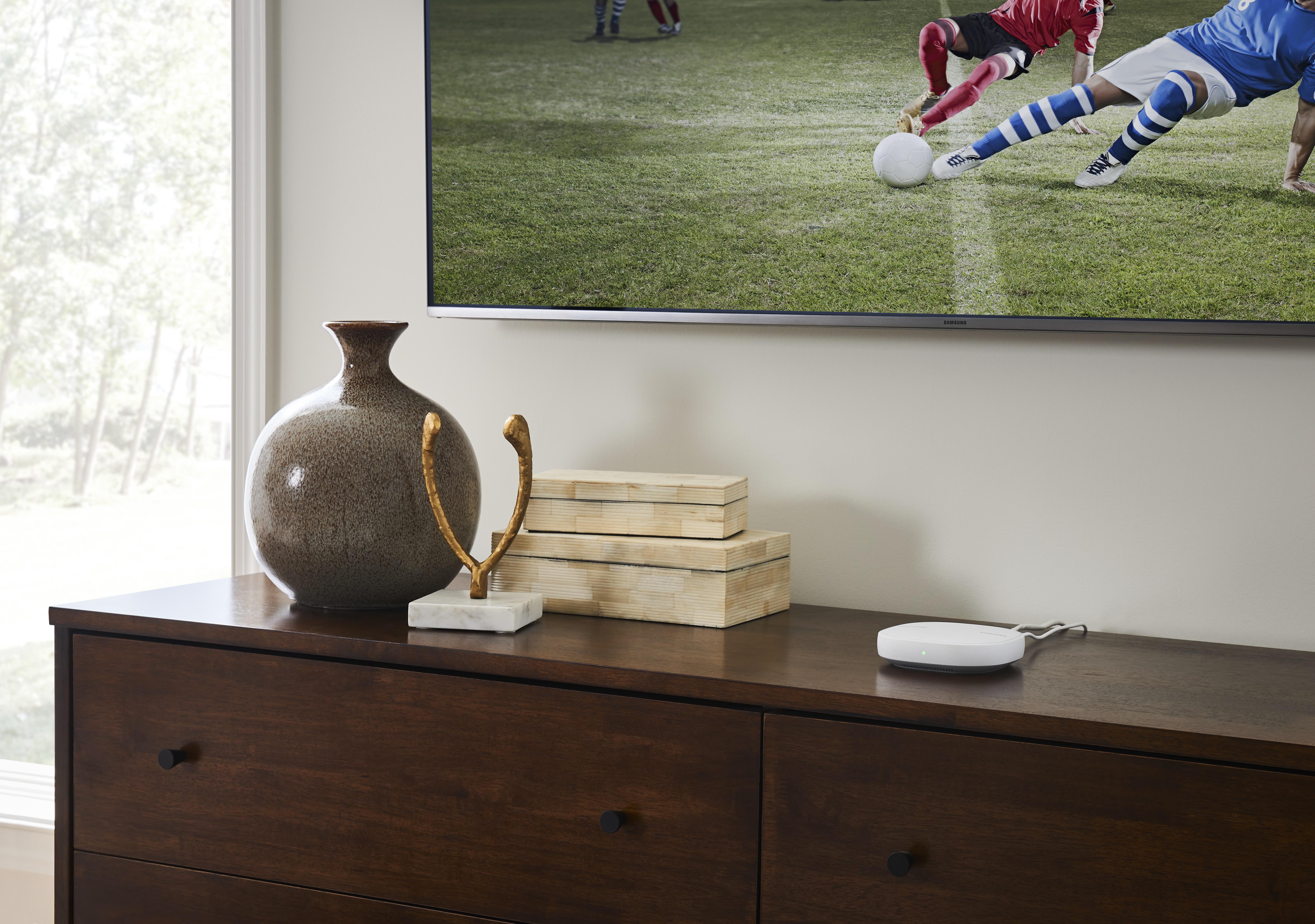 Each box measures in at 4.72 x 4.72 x 1.16 inches, and uses a quad core Qualcomm processor along with 512 MB of RAM and 8 GB of flash memory. There's 802.11 a/b/g/n/ac Wave 2 with 2×2 MU-MIMO, for AC1300 connections. On the back of each unit there are two ethernet jacks. Meanwhile, parents get controls to manage how much screen time the kids can enjoy each day, and there's support for guest logins too.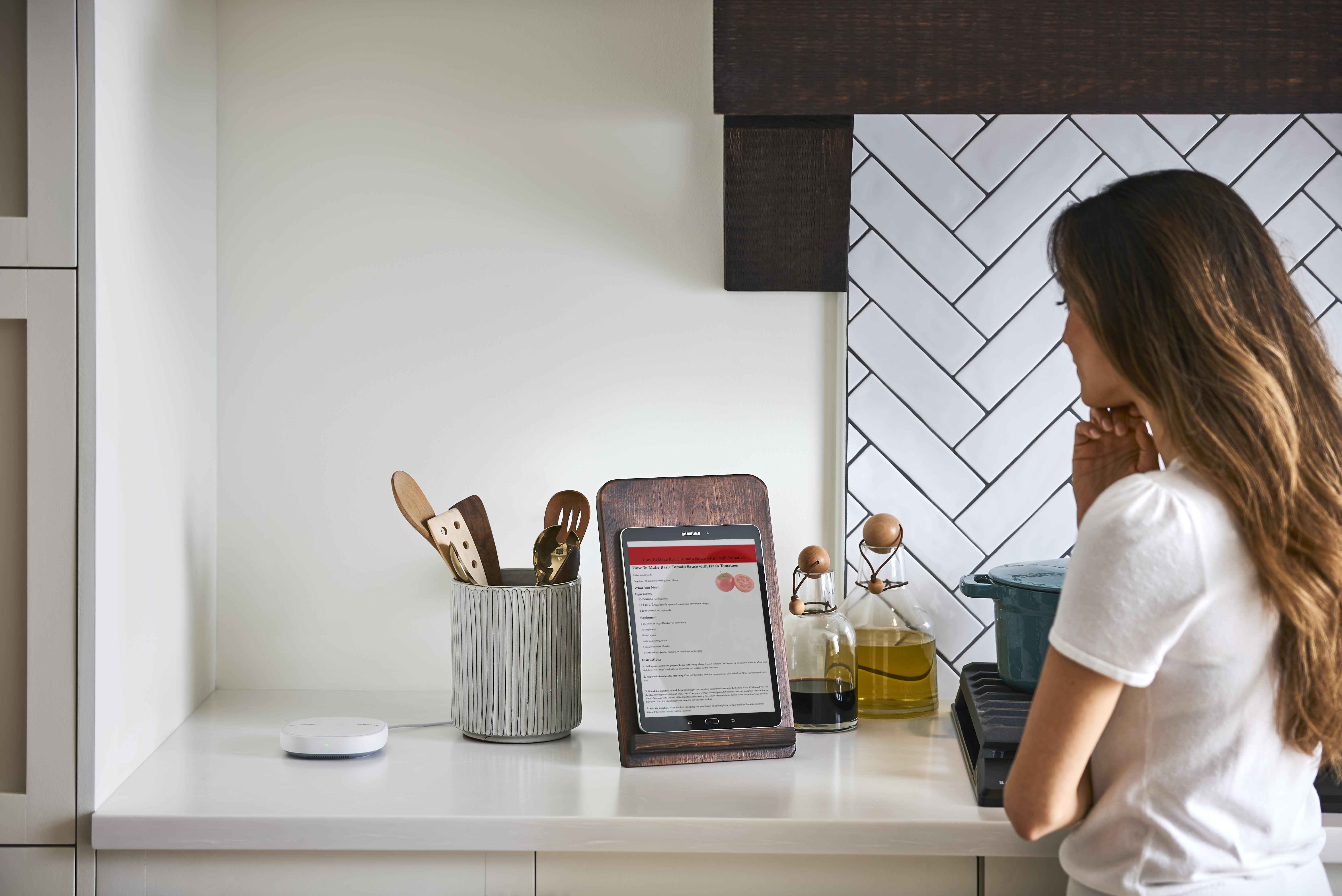 If you're happy with your existing router, meanwhile, and just want some smart home action, there's a revamped SmartThings Hub launching today, too. That's more compact than before, and has the newest Zigbee, Z-wave, and Bluetooth 4.1 support. It can also connect directly to a WiFi network, rather than requiring an ethernet connection as before.
To go along with it, there are redesigned sensors and accessories. The SmartThings Motion Sensor now has a magnetic ball mount, making it easier to adjust the tilt angle to get the right section of the scene in view. The Water Leak Sensor, Multipurpose Sensor, and Smart Outlet have also been redesigned.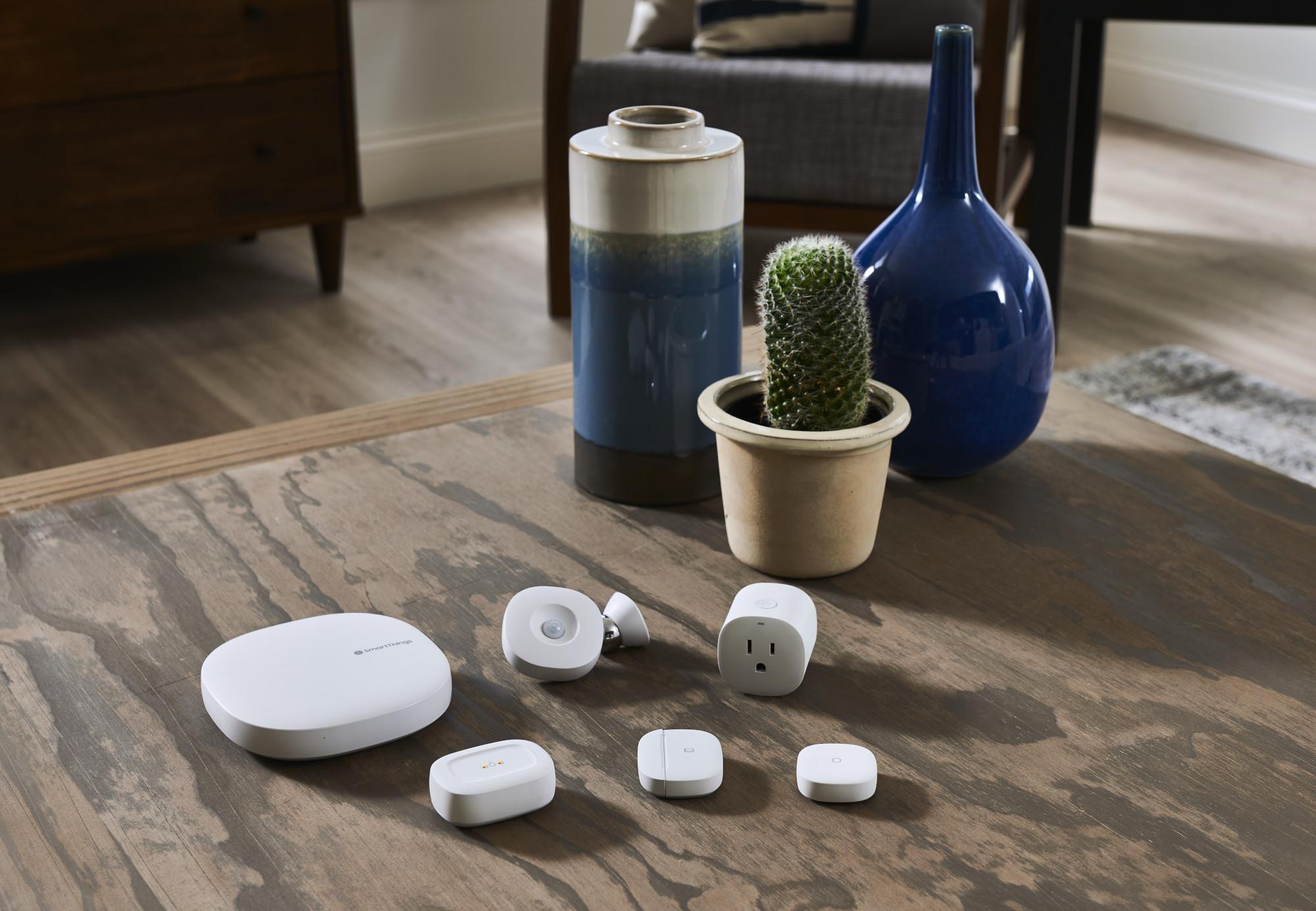 Finally, there's also a new SmartThings Button. That not only has a physical button which can be used to manually trigger routines without having to dig through the app, but also includes a temperature sensor.
The Samsung SmartThings Wifi 3-pack will be available today, priced at $279.99. A single unit will be $119.99. As for the new SmartThings Hub, that's also available from today, priced at $69.99. The sensors range in price from $19.99 to $24.99, while the SmartThings Button is $14.99, and the Smart Outlet is $34.99.