Samsung SMART CAMERA 2.0 Unveiled With Devices Galore To Run It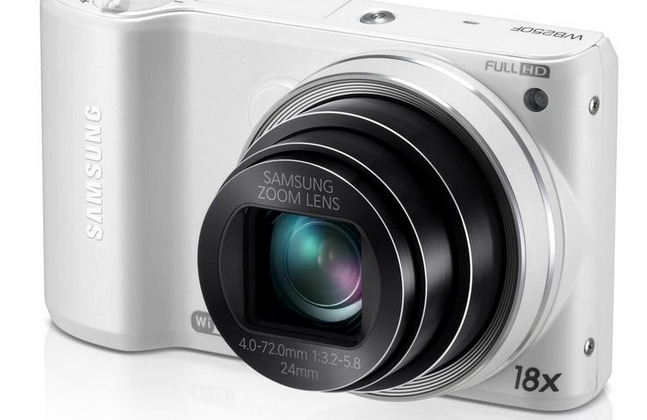 The Samsung SMART CAMERA environment has been upgrade this week to SMART CAMERA 2.0, not just software, but an ecosystem made to work with a set of five new models of Samsung cameras. Photography with the Samsung WB250F/WB200F, the WB800F, WB30F, DV150F and ST150F will be much more advanced than Samsung SMART CAMERA machines of the past with evolved functions such as AutoShare and Direct Link. The new flagship machine under this brand is the WB250F, a WB long-zoom shooter with a 14.2 megapixel BSI CMOS (WB250F) or CCD (WB200F) sensor as well as a fabulous 24mm lens.
The Samsung SMART CAMERA series hero here comes in two configurations, the WB200F and the WB250F (pictured above), the larger number being the one that's being detailed in full this week. You'll be able to work with its LCD touchscreen as well as its five-way navigational keys, whichever you like, controlling such functions as SMART Mode, Motion Photo, and Best Face. These features you may remember appeared on the Samsung Galaxy Camera which we've reviewed in full not too long ago. The WB250F will be available in white, cobalt black, gun metal and red and will be appearing for $249.99 USD.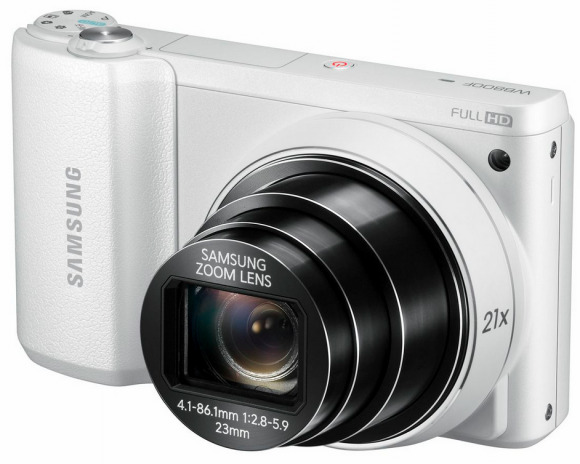 Also appearing soon will be the WB800F long-zoom camera, complete with 16.3 Megapixel BSI CMOS sensor for low light and a 21x optical zoom. This beast will be coming forth with the same 3-inch touchscreen LCD that the WB250F works with and includes a new Direct Link Button for wi-fi connectivity (also just like the WB250F). You'll be seeing this device appear for $299.99 soon.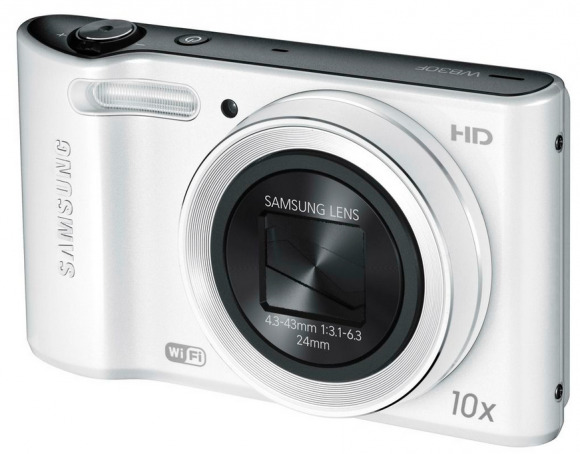 Down the line we've got the WB30F Camera, an upgrade of the original ST200F, now with integrated SMART connectivity attached to a 16 megapixel sensor and a 10x optical zoom lens (thats 24mm wide angle, mind you). All of this will be coming in Black, White, Plum, Pink or Red for $179.99 USD.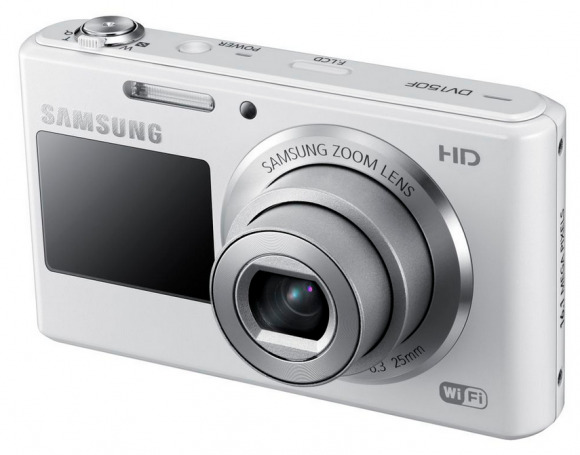 The DV150F Camera was introduced to build upon the excellence of the DV300F, here working with dual-view technology (a screen on the front) to deliver front-facing photos, so to speak. You've got the ability here to work with SMART CAMERA 2.0 technology as well, and you'll be doing it with a 16 megapixel sensor once again. This device will be appearing in Black, White, Plum, Pink or Green for $149.99 USD.
Samsung has also revealed a couple of cameras that will not be working with the newest SMART CAMERA 2.0 software that you're just going to love nonetheless: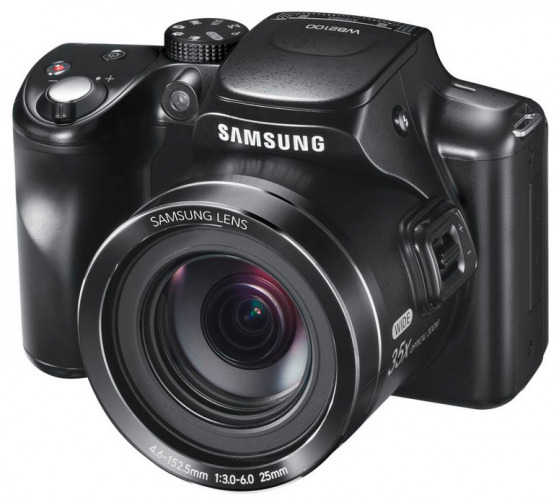 The Samsung WB2100 Camera will be appearing with a fabulous new 35x Optical Zoom lens, a 3.0-inch Tilt Display, and a Movie Zoom toggle that's built right onto the lens. This device works with a 16MP CMOS sensor and will be available in Black, White, or Red for $329.99 USD. Get the red, readers, it's hot!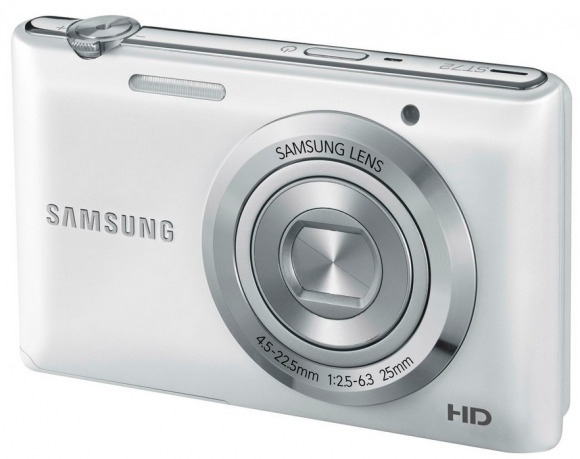 Finally there's the Samsung ST72 Camera, bringing on a 3.0-inch LCD on the back, a 16MP sensor up front, and the ability to work with Vivid Live Panorama Shot, Smart Filters, and Magic Frame. This machine has a brand new 5x optical zoom F2.5 lens and will fit nicely in your front pocket. The ST72 will be appearing in Black, White, Red, or Plum for $119.99 USD.
Stick around our Samsung tag portal as well as our CES hub to see more up to the minute updates as well as hands-on action all week!