Samsung SM-C101 mystery smartphone hits FCC: may be Galaxy Camera reboot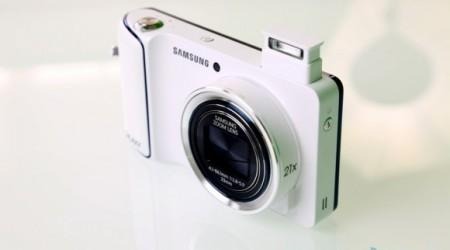 It would appear that the SM-C101 has appeared with Samsung's labels surrounding its simple drawings in the FCC here at the start of the weekend. This machine has recently been seen in places like Bluetooth certification and in codes for benchmarks, but here it becomes all-but-real. With quad-band GSM and the ability to connect with AT&T's HSPA+, it presents a bit of an oddity: that means no 4G LTE.
What this device has most reliably been related to thus far is a yet-to-be-official "Galaxy S 4 Zoom". This the "Zoom" would be a follow-up and replacement for the Samsung Galaxy Camera, a device that's found quite a bit of popularity in the tech news reporting world due to its built-in Android abilities and ease in use. The facts that a Samsung event is coming up and the Galaxy Camera came out quite a few months ago at this point both aim directly at the idea that this is, indeed, the FCC first appearance of the device's next-generation.
Inside you'll also see NFC, Wi-fi connectivity, and Bluetooth 4.0. The machine has been rumored to take on a form factor closer to that of the GALAXY S 4 generation of devices, and it may even be a bit thinner than the Galaxy Camera, too! With the Samsung GALAXY S 4's multiple camera abilities continuing to be a focus for its own sales, it's not hard to imagine a similar push with a dedicated camera like this one.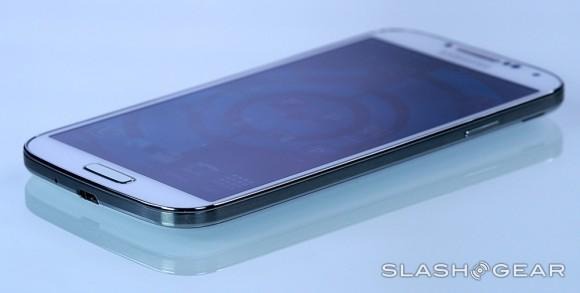 It's also been said that the Samsung Galaxy S 4 Zoom will work with a 4.3-inch qHD Super Amoled display, 8 GB of internal storage, and the ability to expand that storage by 64GB with its microSD card slot. This device has been rumored to be the first to usher in Samsung's use of a 16-megapixel sensor on camera phones, as well, this suggesting that the machine will be more phone than camera – we shall see!
VIA: Engadget
SOURCE: FCC