Samsung shuffles: TV and mobile chiefs made co-CEOs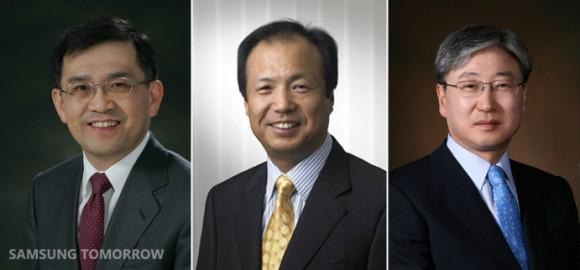 How many CEOs does one company need? If you're Samsung, then the answer is three; the Korean firm just elevated two of its top execs to the role of co-CEO, with President Boo-keun Yoon and President J.K. Shin joining Vice Chairman Oh-Hyun Kwon. The new roles are being billed as recognition of the particular inputs the divisions of the two presidents make to Samsung's business overall.
On the one hand, there's Boo-keun Yoon, who heads Samsung's TV division. "Under President Yoon, Samsung's TV business maintained and solidified its global leadership position after becoming global No. 1 in 2006" Samsung said in a statement.
Meanwhile, J.K. Shin has helped guide Samsung's phone division to its current position of strength, notably with the launch of the GALAXY S 4 revealed yesterday. "Under President Shin, Samsung's mobile business posted significant growth" Samsung said, "and attained global No.1 position in smartphones in 2011 and in overall mobile phones in 2012."
Both presidents will remain in charge of their respective divisions, while Oh-Hyun Kwon keeps his position at the head of Samsung Electronics' component division. He also continues as Chairman of the Board of Directors.