Samsung Series 9 2nd-Gen: 0.5-Inch Thick Ultrabook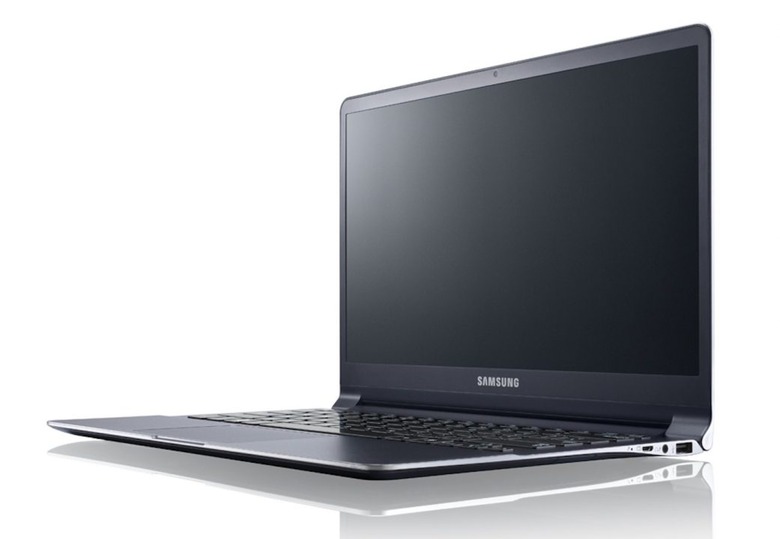 Samsung has launched its 2nd-gen Series 9 ultraportable notebook, shaving the 15-incher's thickness down to just 0.58-inches and the weight down to 3.5lbs. Powered by a Core i3/i5 processor, up to 8GB of memory and a 128/256GB SSD, both 13- and 15-inch models are on offer with boot times of just 9.8s and 1.4s wake-from-sleep.
Battery life is rated at up to 10hrs for the 15-inch model, despite Samsung using new, HD+ SuperBright Plus 1600 x 900 screens. These are apparently 180-percent brighter than the first-gen Series 9, and have anti-reflective coatings and 160-degree viewing angles. Both screen and keyboard backlighting are ambient light sensitive, adjusting automatically.
A glass multitouch trackpad, lashings of aluminum in the single-shell chassis, and even a special designer leather sleeve – an option – to hold it, round out the main specs. The new Samsung Series 9 2nd-gen is available in February, priced from $1,399 for the 13-inch and from $1,499 for the 15-inch.