Samsung Series 7 SC770 Touch and SC750 displays revealed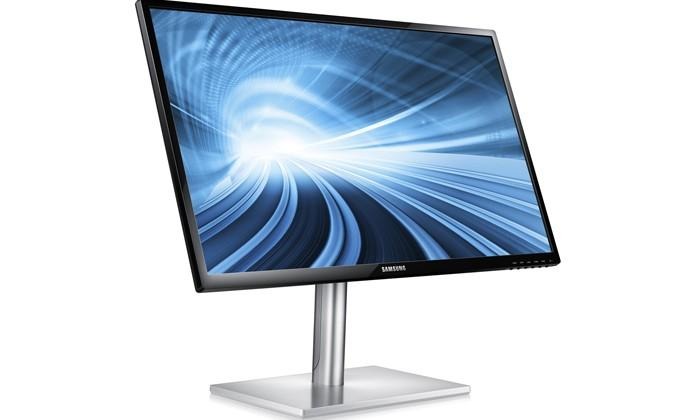 Samsung has outed a pair of new monitors, unable to keep quiet about the stylish duo until their official reveal at CES 2013 next week. The Samsung Series 7 SC770 Touch Monitor, and the non-touch Series 7 SC750, come in at 24- and 27-inches respectively, both running at 1920 x 1080 Full HD resolution and with HDMI inputs for easy hooking up to your Windows 8 box, laptop, or something else.
The larger SC750, shown above, uses a WVA (Wide Viewing Angle) LED-backlit LCD panel with 300 cd/m2 brightness and a 5,000:1 contrast ratio. Sat pretty on its brushed metal stand, which rotates 90-degrees for portrait-orientation use, it's been pared back to the minimum to keep bulk down: you don't get speakers (which, admittedly, are usually awful on monitors), DVI, DisplayPort, or a USB hub, only the HDMI input.
As for the Series 7 SC770 Touch, shown below, that uses an MVA panel with slightly lower brightness, at 250 cd/m2, though has the same contrast ratio and 178-degree viewing angles as its bigger, non-touch sibling. It doesn't rotate, however, the lower-profile stand instead offering 60-degree tilting.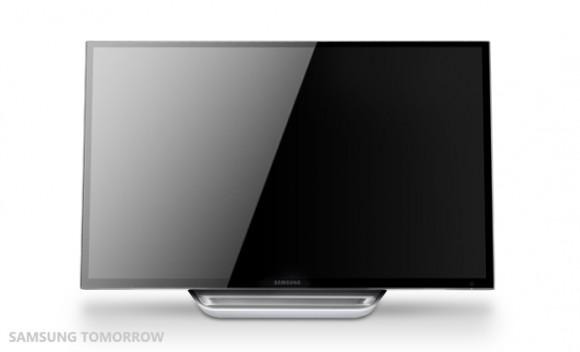 Of course, the real appeal of the SC770 is its touchscreen, which is intended for Windows 8 users wanting to get finger-friendly with their computing. It supports ten finger multitouch, for pinching, twisting, dragging, and all the rest of the usual gestures.
Both of the new Series 7 displays will go on sale worldwide in Q1 2013; Samsung is yet to confirm pricing.