Samsung Series 7 Gamer busts out Ivy Bridge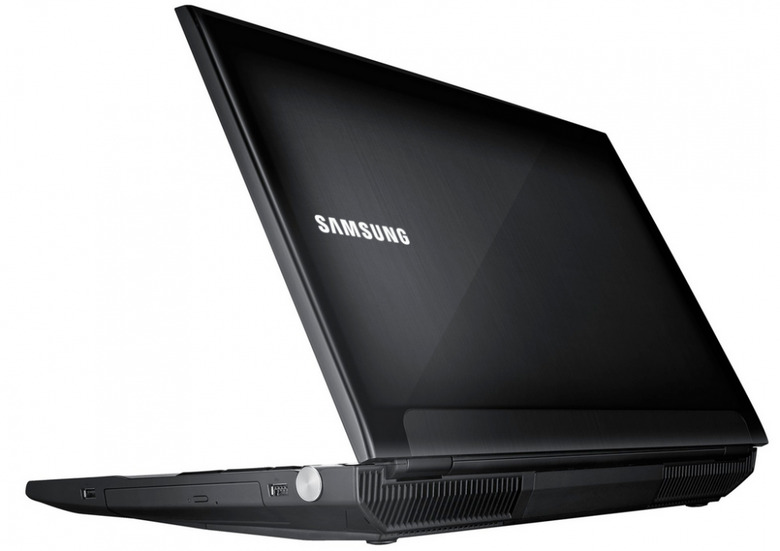 Today Samsung Electronics have come forth with a gaming laptop that may well be the envy of the masses soon – the Samsung Series 7 Gamer is popping up this summer with Ivy Bridge. This 3rd Generation Intel Core i7 processor-toting beast also works with NVIDIA Geforce graphics and Dolby Home Theater sound. Sound like the masterpiece you're looking for? How about with a 17.3-inch full HD LCD display? Welcome to Samsung's next generation gaming machine.
Here with the Series 7 Gamer you'll be getting a mode-changing dial that'll allow you to move back and forth through gaming and less intense modes so you'll have the ability to use it for whatever you like whenever you're ready to do so. The Series 7 Gamer has Gaming Mode, General Mode, Quiet Mode, and Power Saver Mode, each of these a powerful addition to the one single mode many modern laptops have today. Have a look a what these modes entail here:
1. Gaming Mode – When in gaming mode, a distinctive graphic appears on the screen identifying the active mode. The main gaming keys are highlighted on the keyboard in red, and a light is turned on around the speakers, which pulsates to match the game's sounds. The Windows® key and touchpad are disabled when a game is inserted, eliminating the possibility of accidentally hitting the wrong part of the keyboard while playing. The keyboard also features ergonomic u-shaped key caps, a 2.7mm keystroke and separated arrow keys, enabling you to engage in rapid play with minimal errors.

2. General Mode – In this mode, the laptop is optimized for regular computing tasks, such as web surfing, Microsoft® Office computing and photo viewing.

3. Quiet Mode – In quiet mode, sounds are disabled and the fan is turned off to result in a quieter experience.

4. Power Saver Mode – To save battery life, only the most critical parts of the processor are running when the laptop is in this mode.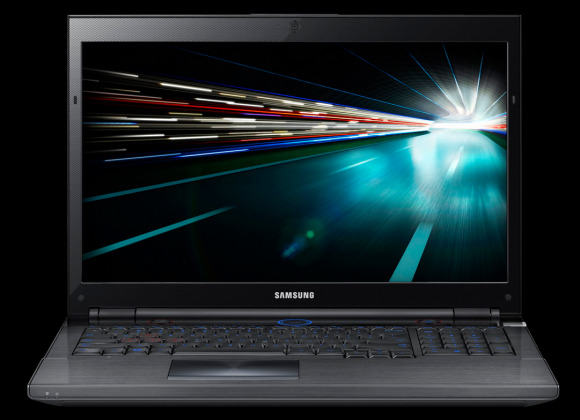 This notebook's 17.3-inch display comes in at 1920x1080 pixel resolution, works with Samsung's SuperBright technology, and is capable of 400-nit brightness – massive! You'll find NVIDIA® Geforce® GTX675M graphics inside as well, so the brightness will be fully utilized. You've got 16GB of memory and a 1.5 terabyte 7200RPM hard drive, Windows 7 HP right out of the box, and a Quick Boot mode for starting up from cold in 19 seconds.
This beast is available today for $1,899.99 MSRP from all your favorite outlets. Sound like the monster you've been waiting for?