Samsung Series 7 CHRONOS notebook PC Revealed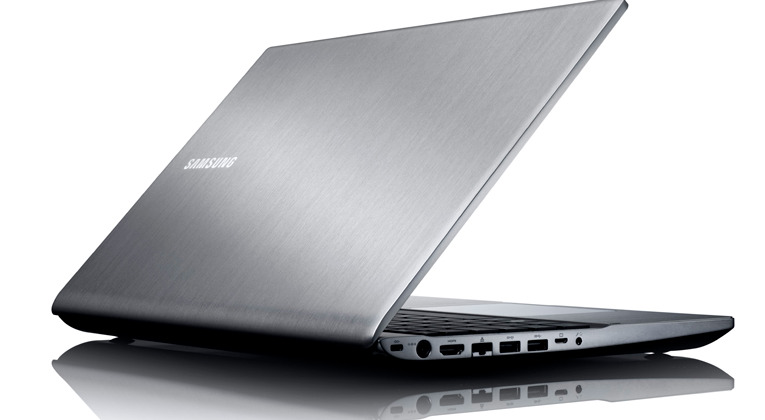 Amongst about a trillion other products and projects announced this week by Samsung from IFA 2011 is this lovely new notebook computer, the Series 7 CHRONOS. This laptop will have an Intel Core i7 Quad Core processor, ExpressCache technology providing you with an extra 8GB of flash memory on your motherboard that you'd not otherwise have – Samsung noting that this means your web browsing will be 2 times as fast (based on tests done with Internet Explorer) and a 2 second wake up time. All this hyperactivity tied with a high quality 15-inch display inside a form factor Samsung lets us know is traditionally associated with a 14-inch model.
This newest Samsung laptop is a followup to the most fabulous Samsung Series 9 Notebook as revealed earlier this year at CES 2011. One of the improvements you're sure to see instantly is a 33% speed increase in startup times compared to past models, this device using Quick Boot to get it from cold to ready to go in 19 seconds. Battery live on this notebook is said to last up to 8 hours on a single charge while Samsung notes that Battery Life Plus technology keeps 80% of the cell's original capacity in a normal life cycle lasting up to 15,00 charging cycles.
That's five times longer than your average notebook, for those of you counting.
The bezel size on the Series 7 CHRONOS is greatly reduced, this allowing a 15-inch display to fit inside a 14-inch profile, while a 15.6-inch display is embedded into a 15-inch model. All Series 7 Chronos laptops have Samsung's Superior LCD technology, HD+ 1600 x 900 pixel high resolution viewing experiences for all. The displays on these notebooks have a SuperBright 300nit brightness, an anti-reflective screen, and 16 million colors. AMD Radeon HD6750M graphics card for spectacular visuals, Samsung's SoundAlive tech for audio playback, and 1.3 megapixel camera on the front for webcam fun.
Check out the rest of the specs in the gallery below – will you pick one up?