Samsung Series 7 Chronos hands-on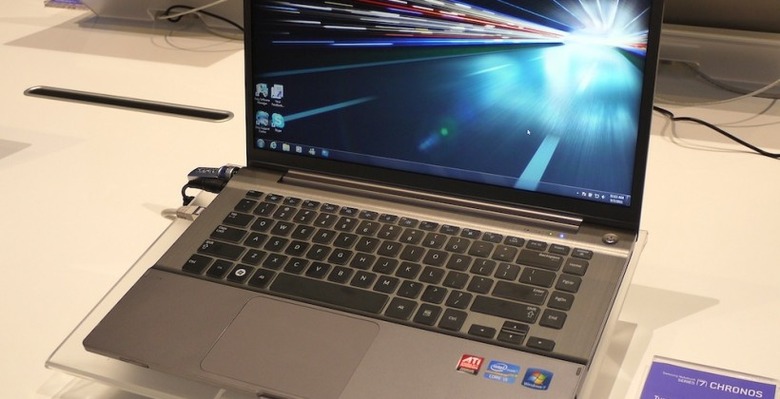 Samsung's recent line-up of notebooks has been impressing with its combination of slick metal chassis, solid performance and copious style, and the Samsung Series 7 Chronos announced here at IFA 2011 is little different. Using a so-called "Superior LCD" panel technology, Samsung has also managed to squeeze in bigger displays than you'd expect; the design those panels fit into, however, is decidedly more Apple-esque at first and second glance than earlier models. Homage, inspired or just plain pilfered; head on past the cut to see more.
If Samsung had to pick a company to act as its muse, Apple is hardly a poor choice. Still, the chiclet keys – particularly the directional arrows – and labeling looks very similar to what you'd find on a MacBook Pro, while the compact webcam in the narrow bezel looks somewhat like that of the old-style Pro. We're not saying Samsung threw Apple's notebook into a photocopier, but given the design of other notebooks in the company's range, which differ significantly, we'd have liked to have seen more of its own imagination show through.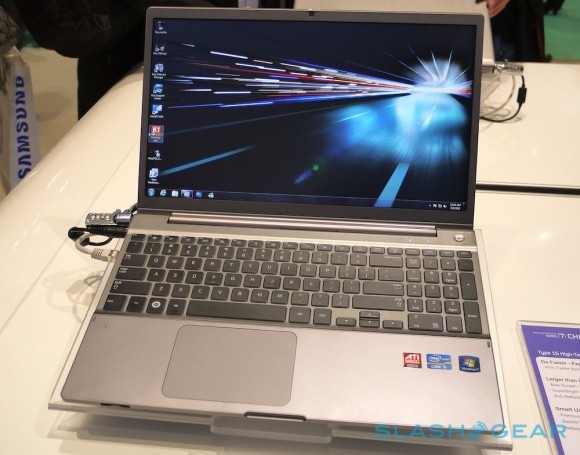 Beyond that, build quality is high and those glitzy displays certainly give you more pixel space than you'll get on most other machines. The anti-reflective coating is a nice addition too, and while sometimes that treatment can leave displays underwhelming in their colors, the 300 nit brightness on the Series 7 Chronos machines punches through.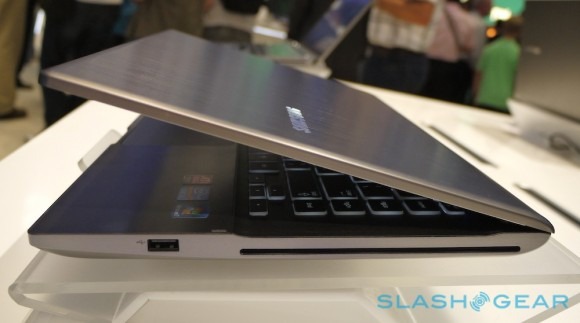 Compared to Sony's updated VAIO S series, we imagine Samsung's bigger screens and neat design (whatever the inspiration) will win some sales for the Chronos. Whether those buyers will have to spend all their time explaining "no, it's not actually an Apple" remains to be seen.