Samsung Series 7 Chronos 17-Inch Packs Ivy Bridge And 8hr Battery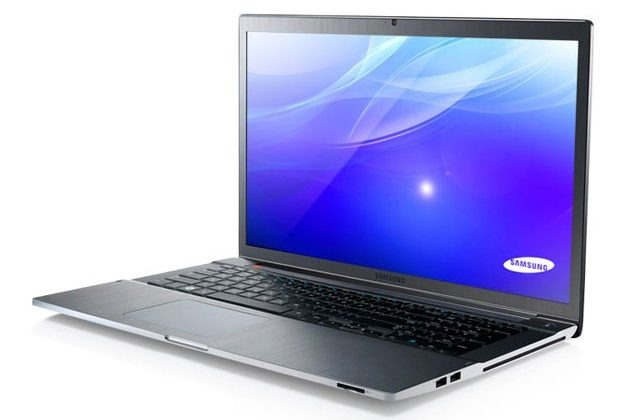 Samsung has outed a new, larger version of its Series 7 Chronos notebook, throwing Ivy Bridge into the mixture but still keeping the price down under $1.5k. The new 17-inch Series 7 Chronos is an inch thick in its brushed aluminum casing, and weighs around 6.56 pounds; it comes with a choice of Core i7 processors, paired with a matte-finish, Samsung SuperBright 1920 x 1080, 300-nit brightness screen.
There's also up to 8GB of RAM and up to 1TB of storage, along with a JBL-sourced triple speaker setup with subwoofer. Graphics are courtesy of NVIDIA's GeForce GT 650M with 2GB of its own memory, and there's a 1.3-megapixel webcam and WiFi a/b/g/n.
Despite the hefty CPU, Samsung expects up to eight hours runtime from the Series 7 Chronos' battery. That seems more than a little ambitious to us, but if Samsung can deliver on it then we can imagine many road-warriors with a taste for screen real-estate to begin drooling.
Speed tweaks to Windows 7 mean the notebook wakes from hybrid sleep mode in two seconds, while a cold boot takes just 19 seconds. The Samsung Series 7 Chronos is available from today, priced at $1,499.99.