Samsung Series 5 all-in-one PC brings Windows 8 to the kitchen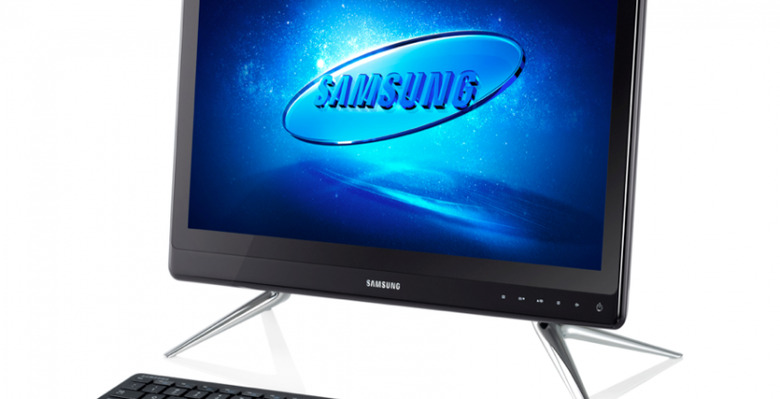 With Windows 8 on the horizon, Samsung is wasting no time preparing for the touch-friendly Microsoft offering with not two, but three all-in-one units, the Series 5 selection here bringing on a lovely 21.5-inch display. The display on this machine has a sharp definition of 1920 x 1080 pixels and, like the other AIO units revealed today, brings 10 point capacitive touchscreen action for the next generation of computing. This unit is unique in Samsung's collection at IFA 2012 in that it's made specifically to work with the wireless keyboard and mouse it comes with – it all packs together so well!
While other units are indeed made to be working with their included keyboard and mouse, this Samsung Series 5 AIO PC is made to not only work well with its components, but to treat them like actual pieces of a full machine, not just accessories. Also included here is Genuine Winodws 8 64-bit software right out of the box. Running this interesting beast is an Intel Core i3 – 3220T processor (Ivy Bridge) paired with 4GB DDR3 system memory at 1600MHz (with the ability to upgrade to 8GB, mind you.)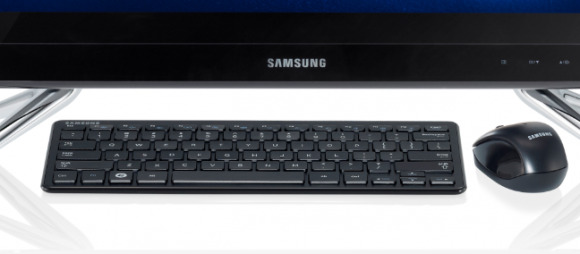 Inside you'll find a 500GB hard disk drive (HDD) and Intel HD Graphics 4000 to make sure everything is pretty. This machine comes with a DVD +/-RW Super Multi Dual Layer (S-ATA) disk drive and works with a 1.3 megapixel camera on the front so you can video chat and work with hand gesture recognition. This gesture situation allows you to turn your volume up with a twist of your hand, and to stop a movie with a simple double-wave – and that's just the start of it all. You'll have so many gestures available to you from 3 feet away from the screen, your head will spin.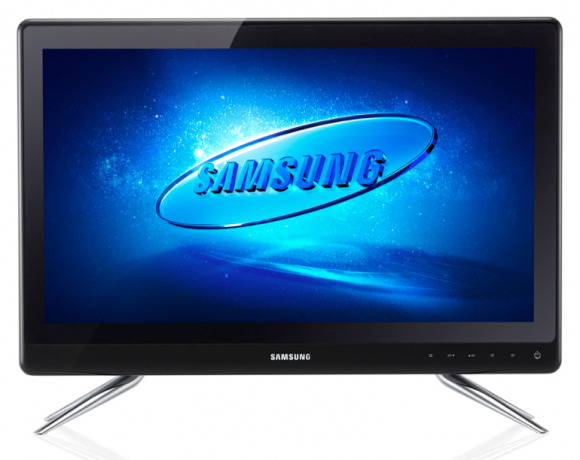 This machine also has 3 USB 2.0 ports, 2 USB 3.0 ports, HDMI in/out, LAN, and a 3-in-1 Multi-card slot so you can read just about anything. Included with the machine, of course, is your wireless keyboard and wireless mouse – but you also get a remote control as well. The whole package will cost you just MSRP $749 USD, and the whole machine is made for locations that you'd otherwise struggle to find room in – hence the "kitchen PC" suggestion. This unit will be available starting on the 26th of October, 2012.
Check out the rest of our coverage of Samsung as well as the rest of the manufacturers taking part in IFA 2012 through our IFA 2012 tag – and stick around the SlashGear main news feed for everything else popping up in the gadget universe as well!