Samsung sees slight Q4 2013 slide as smartphone sales stumble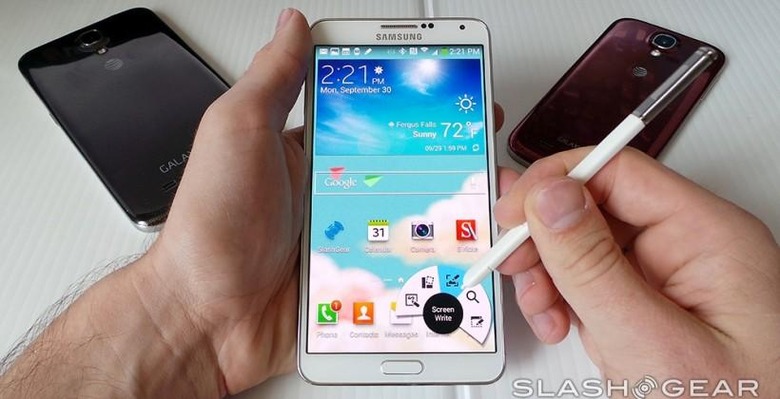 Samsung saw a slight dip in operating profit in Q4 2013, down to 8.3 trillion won ($7.73bn), despite tablet demand increasing "substantially". The South Korean company blamed a quarter-on-quarter dip in mobile earnings on an increase in marketing costs and other one-off expenses, while smartphone sales rose quarter-on-quarter but failed to quite match the highs of Q4 2012. Meanwhile, in TVs – traditionally over the past few years a dwindling market – Samsung actually had some good news.
Sales of particularly large sets – 60-inches or above – rose substantially, in the region of 50-percent up compared to Q3 2013. Overall, Samsung did better than the market as a whole, which it says is down to seasonal promotions, while interest in emerging markets trading out old CRT sets saw sales rise 2-percent year-on-year, though developed markets dropped by 2-percent.
Unfortunately, Samsung's panel business wasn't so lucky. Tablet panel demand was the only high point, as continued interest in slates saw it increase 10-percent, but TV-scale panel sales dropped 9-percent year-on-year.
In Samsung Semiconductor, DRAM and NAND memory demand kept up thanks to sales of consoles, servers, and SSD interest. However, Samsung admits that it saw lower interest for high-end mobile components than it had expected.
According to Reuters, Samsung cited the cost of a one-off bonus to employees for contributing to the dip in quarterly profits.