Samsung seeks $1bn for Apple A5/A6 production boost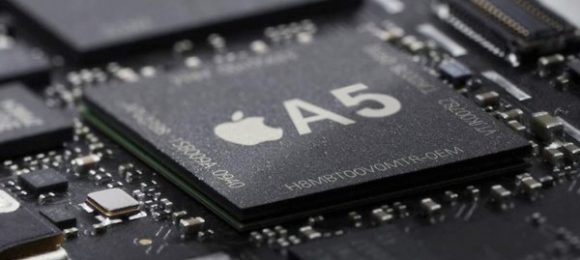 Samsung is hunting $1bn in investment to boost production at its Austin, Texas facility, the line believed to be responsible for supplying Apple's A5 processor and next-gen A6 chipset. Samsung has contacted banks regarding bonds to be issued by its US division, the company confirmed to Bloomberg, taking advantage of favorable borrowing costs and looking to predicted huge demand for future Apple gadgets running the ARM-based chips.
Speculation about the $3.6bn Texas production facility began last month, with reports indicating that it was responsible for 40,000 silicon wafers per month. Although supply to Apple began earlier in 2011, it's believed, the line – with a footprint equal to around nine football pitches – only began working at its maximum rate in Q4 2011.
Samsung isn't believed to be short of cash in the bank, despite looking for external sources. The company is tipped to have the equivalent of around $19bn in cash and cash-equivalents as of mid-Q3 2011, and analysts indicate its logic-chip spend could as much as double this year.
The irony is that, with the bulk of the Texas' plant's output going to Apple, Samsung's production is fueling the rise of a company that hasn't shied from dragging it into the courts across the globe – and one to which its own lawyers have proved similarly aggressive as well. Still, with Apple seemingly dependent on Samsung to furnish the scale of chipsets that it requires, it looks like that Jekyll and Hyde relationship will continue for some time.