Samsung SCH-I520 4G LTE phone leaks on way to Verizon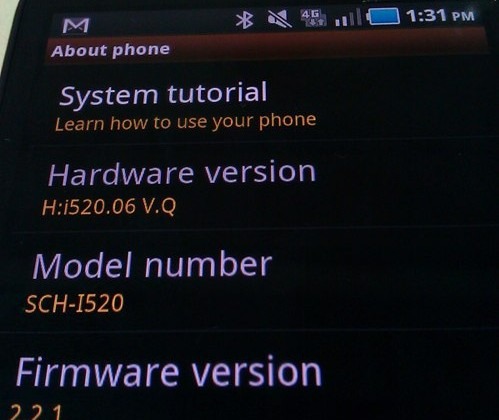 The HTC Incredible HD isn't Verizon's only 4G LTE smartphone; the Samsung SCH-I520 has leaked, the company's Android 2.2 Froyo LTE handset, ahead of presumably launching at CES 2011. Gizmodo's tipster sent them a shot of the pre-announce handset, complete with a happily winking 4G indicator in the Android status bar.
Verizon has previously said that it intends to launch a range of handsets supporting its new 4G network at CES next month, though the carrier has not mentioned any further technical details. While there's not much to go on in this particular leaked picture, we can spot a front-facing camera for video calls.
[via Android Community]