Samsung S5620 Monte touchscreen featurephone breaks cover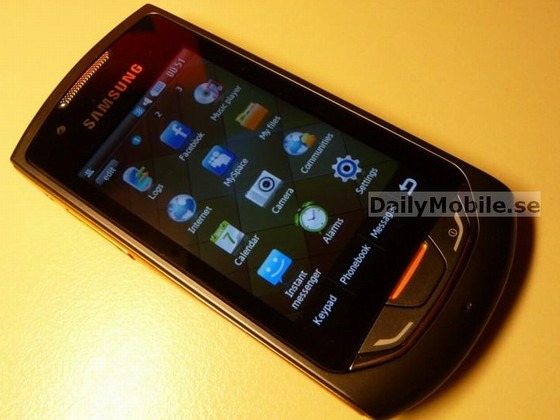 It's been a long time (in cellular terms) since Samsung rolled out the S5600 Preston, and so it comes as little surprise to see there's a replacement fast incoming.  The Samsung S5620 Monte is yet to get the official nod from its makers, but the 3-inch touchscreen handset has already been caught in the wild.
Don't expect anything interesting OS-wise, however; the S5620 runs Samsung's own TouchWiz platform, rather than a "proper" smartphone OS.  Unwired View reckon there could be a chance we'd see bada make an appearance, but there's no sign of that from the original source.
As for hardware, we're looking at 3G HSDPA, WiFi and GPS, along with a 3.5mm headphone jack, microSD card slot and 200MB of onboard memory.  No word on when we might see the Samsung S5620 Monte arrive on shelves, nor in which countries.
[via Unwired View]