Samsung Rogue U960 spotted: Verizon's Glyde 2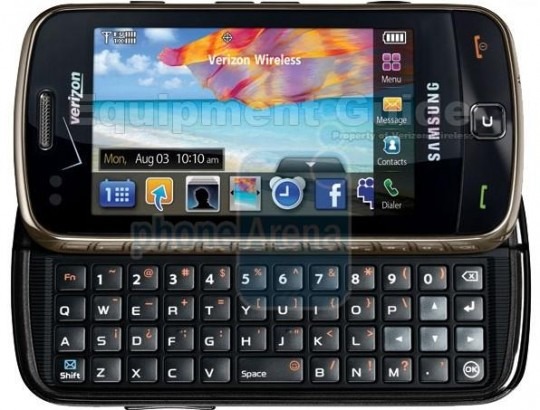 Images and details of Samsung's replacement to the Verizon Glyde, the Samsung Rogue U960, have leaked out, with the touchscreen QWERTY slider expected to see a release on August 15th.  First spotted in the wild earlier this month, the handset runs Samsung's TouchWiz 2.0 OS.
Full specifications for the phone are unconfirmed, but there's definitely a 3-megapixel camera with flash on the back, together with a microSD card slot on the side.  It looks to be a reasonably thick device, though that's perhaps to be expected what with the keyboard-slide mechanism to accommodate.
There's also a 3.5mm headphones socket – on the side, though, rather than in our preferred position on the top or bottom – and widget-filled desktop.  No word on pricing, though we'd expect to hear all the details in a couple of weeks time.