Samsung reveals 55/65" UHD TVs and 13.3" Retina-beating Ultrabook display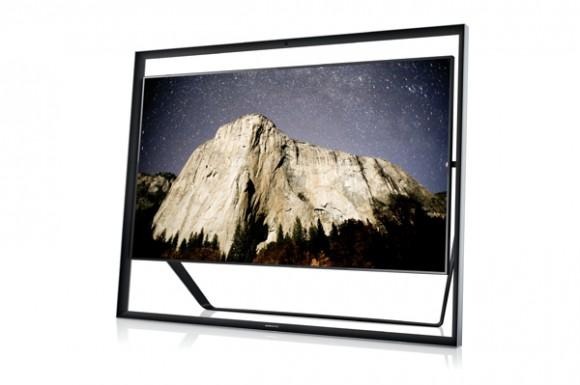 Samsung is readying new, smaller versions of its S-Series Ultra HD TV, with 55- and 65-inch models due to hit Korea in June, while a 13.3-inch ultrabook display with almost as high resolution is also waiting in the wings. Samsung's two new UHD sets will be the smallest in the range the company offers, after announcing 85- to 110-inch versions back at CES in January.
Unsurprisingly, those first sets have turned out to be very, very expensive. The 85-inch S9 comes in at a whopping $39,999 which, considering there is a serious dearth of native Ultra HD content, demands as big a commitment to the UHD format as it does a big living room.
Although 55- and 65-inch screens still make for big sets overall, the smaller models should make for a slightly more affordable, slightly less intimidating option. Samsung is yet to confirm pricing at this stage, though it says the new versions will support the Evolution Kit system it showed off at CES 2013, allowing for the processing and other specifications to be upgraded later on in the TV's lifecycle.
Otherwise, there'll be micro-dimming technology for better brightness, contrast, and detail, and the ability to upscale standard- and high-definition content to better take advantage of the 4x-higher-than-HD resolution.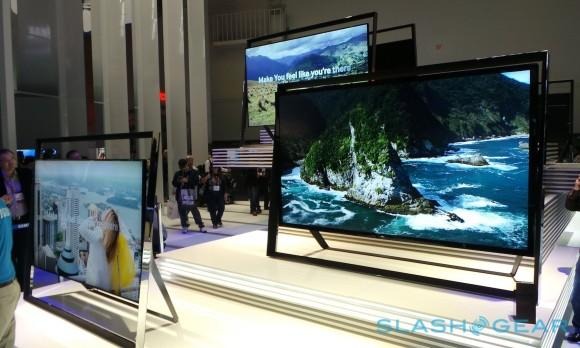 The new UHD TVs aren't the only pixel-packing panels Samsung has for us, however. The company is bringing new screens to SID 2013 this month, including a 13.3-inch QHD 3200 x 1800 panel ideal for high-resolution ultrabooks.
3200 x 1800 makes it more pixel-dense than the 2560 x 1600 screen Apple uses in the MacBook Pro 13, and in fact it's even higher resolution than the 15-inch Retina Pro. It also bests the Google Chromebook Pixel, with its 2560 x 1700 display.
Exactly what Samsung has in mind for it is unclear, though we wouldn't be at all surprised to see the panel show up in a new ultrabook, perhaps at IFA 2013. The company will also show off a new, more power-efficient HD AMOLED technology – promising up to a 25-percent cut in power versus existing versions – along with a low-cost 23-inch touchscreen for up to 10-finger use.