Samsung Retro style NX200 shooter announced for Germany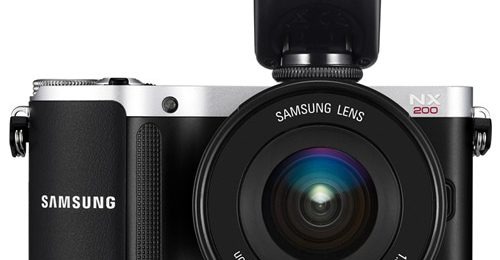 The Samsung Retro style NX200 has been announced for Germany, the same country where we first laid eyes on the NX200 just a few weeks ago at IFA. This device is a brand new outer-shelled version of the original NX200 with a two-toned silver and black design with essentially the same set of specifications as the first release. Look like the fabulous yesteryear shooter with all the goodness of the future under the hood that you'll be picking up this Spring season?
Or heck, you could head to Germany or order one in and still have it this winter! This device has DSLR-like picture quality without a doubt, it having a 20.3 megapixel APS-C CMOS sensor, full HD video recording support, sensitivity up to 12,800 ISO, and that's all inside the center. There's also a 3-inch AMOLED VGA display on the back for your loving tapping, rings around the sides for straps, a sassy looking set of red and silver accents, and just for fun, i-Function lens support!
[VMS 396569a906f75ff3f20e]
Have a peek at our hands-on with the original version of this camera and get a taste of what it means to roll with Samsung for your shooter. This device will be available in Germany from March for 849 Euros. There are currently no announcements made for this version hitting the United States or the UK.
[via SammyHub]