Samsung responds to Galaxy S8 iris scanner hack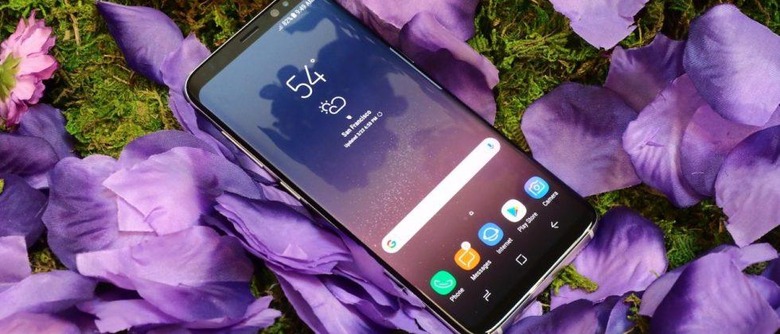 A couple of days back, we got word that a group of developers had found a way around the Galaxy S8's iris scanner. According to the folks at Chaos Computer Clubs, the iris scanner in the Galaxy S8 can be beaten with a high-resolution, infrared photo of the iris in question with a contact lens laid over it. That, obviously, is a pretty discouraging bit of news, but now Samsung has responded to this report.READ MORE: Samsung Galaxy S8 ReviewIn a statement made to NFC World, Samsung says reassures users that such a workaround is difficult to pull off and that most users shouldn't worry. Though the video posted online by CCC makes the process of beating the iris scanner seem like a fairly easy undertaking, Samsung maintains that it is not.
"We were aware of the report, but would like to assure our customers that the iris scanning technology in the Galaxy S8 has been developed through rigorous testing to provide a high level of accuracy and prevent against attempts to compromise its security, such as images of a person's iris," a Samsung representative said.
"The reporter's claims could only have been made under a rare combination of circumstances. It would require the unlikely situation of having possession of the high-resolution image of the smartphone owner's iris with IR camera, a contact lens and possession of the smartphone at the same time."
Furthermore, Samsung says that in its own testing, it found that replicating the result was "extremely difficult." The company ended its statement by reassuring that if workarounds like this expose potential vulnerabilities in its iris scanning software, it will act quickly in fixing them. For the moment, though, it sounds like Samsung doesn't consider this workaround to be a significant threat.
Still, if this whole thing leaves you feeling a little uneasy about using the Galaxy S8's iris scanner, you might want to switch to a PIN or pattern lock. Assuming you don't tell anyone what your PIN or pattern is, those can offer a similar level of security. Failing those, there's always the fingerprint scanner, awkwardly placed though it may be. We'll see if any more information about iris scanner workarounds comes to light, so stay tuned.
SOURCE: NFC World