Samsung recalls 2.8m washing machines in US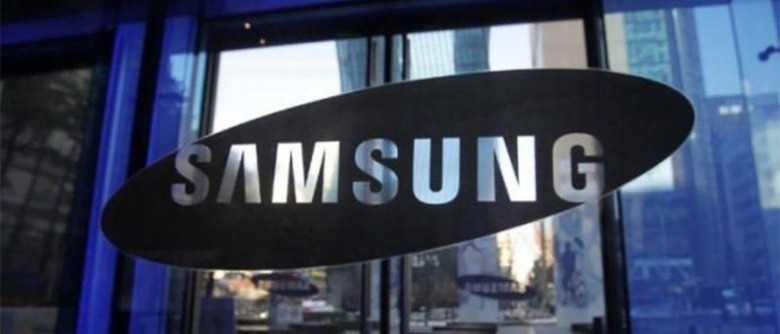 For Samsung, it seems that when problem ends, another one rears its ugly head. With the Galaxy Note 7 mess finally beginning to wind down after a second recall and a halt in production, Samsung is now being forced to recall nearly three million washing machines. The recall affects a range of top-loading washing machines sold by Samsung in the US.
The problem, in this case, is that the top of the washing machine can detach during use. The recall by the US Consumer Product Safety Commission says that there have been 733 reports of the machines "experiencing excessive vibration or the top detaching from the washing machine chassis." Of those 733 instances, there have been nine reported injuries, with the most serious being a broken jaw and an injured shoulder.
Customers with affected models (of which there are 34 in all, listed in the image below) are encouraged to contact Samsung right away. From there, most customers will have two options. Samsung is offering free in-home repair and a one-year extension on the warranty, or you can opt to receive a rebate toward the purchase of a new washer, along with free installation and removal of the old one.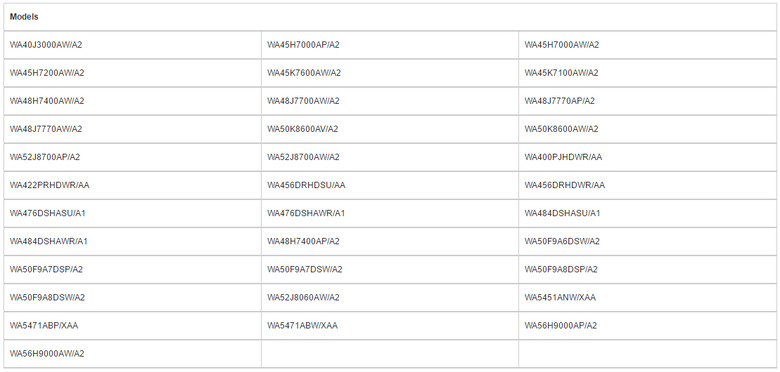 However, if you've purchased your washer "within the past 30 days of the recall announcement," you have a third option available to you in the form of a full refund. The USCPSC says that all known customers will receive a Home Label Kit in the coming days that includes a control panel guide. Until then, you're encouraged to wash bulky items on lower spins to lower the risk of the top detaching from your washer.
The washing machines were sold at home appliance retailers like Best Buy, Sears, and Home Depot between March 2011 and November 2016, so we're covering a range of more than five years here. If you have one of these washers – the model number is listed on a label on the back of your machine – get in touch with Samsung to discuss your options. That can be done by calling 866-264-5636 or visiting samsung.com and clicking on the recall notice you see at the top of the page.