Samsung Q320 & R522 Core 2 Duo notebooks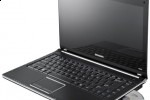 We may receive a commission on purchases made from links.
After the flurry of netbooks earlier this week, Samsung have now announced two new Centrino 2 notebooks.  The Samsung Q320, shown here, and Samsung R522, shown after the cut, are aimed at "mobile enthusiasts" and "families" respectively, with the Q320 having a 13.4-inch zero-bezel display and the R522 a more traditional 15.6-inch panel.
Both models have 6-cell batteries, which promise up to 4.5hrs of runtime for the Q320 and up to 5hrs for the R522; there's also a SuperSilent Mode which reduces fan-noise.  No details on specific Core 2 Duo processors, RAM or hard-drives, but we do know the Q320 uses NVIDIA's GeForce G105M GPU.
The extra chassis space means the Samsung R522 gets four USB 2.0 ports together with a combo USB/eSATA port; the smaller Q320 manages just a single USB 2.0 paired with a combo port.  Both notebooks will arrive in April, prices to be confirmed.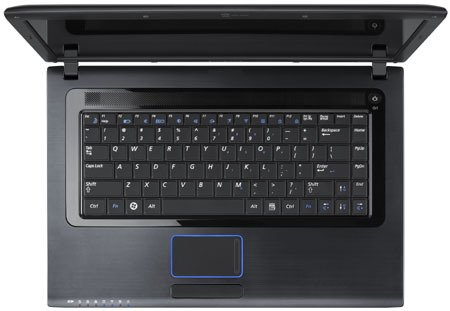 [via Register Hardware]