Samsung Q2 profits fall, revealed to have 2 phones in queue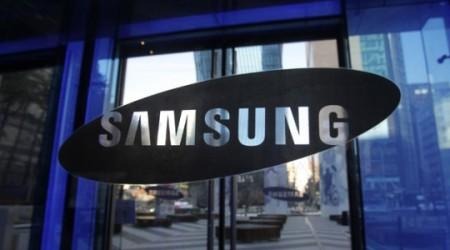 Samsung has just posted its financial report for the second quarter of this year, revealing disappointing figures for the first time in three years. That said, the Korean manufacturer remains undaunted and is said to have two high-end smartphones already in the works to attempt to curb its fall.
Samsung, arguably one of the strongest brands in the mobile industry next to Apple, reported a revenue of 52.35 trillion won ($50.8 billion) for the second quarter ending June 30. However big, this actually represented a 2 percent drop from the previous quarter. Operating profits, on the other hand, fell 15 percent to 7.19 trillion won ($6.9 billion). Samsung attributes this to a global slowdown of mobile device sales as well as a stronger Korean won currency. The company expects that the third quarter's profits will largely be driven not by smartphones and tablets but by TVs. Curved and Ultra High Def TVs to be exact. It has already started with the announcement of a bendable 78-inch UHD TV in Korea.
Of course, that doesn't mean that Samsung will be putting the brakes on its smartphones. In fact, the company has two high-end smartphones already in line, according to Samsung SVP Kim Hyun-joon, One of those is a bit known already. The IFA Congress, held annually on September in Berlin, is the favored date for Samsung's Galaxy Note reveals. The second smartphone, which is described to be built using new materials, remains a mystery. Perhaps it is the long-awaited Galaxy F/S5 Prime that is long believed to sport an aluminum frame, definitely a new material for plastic-loving Samsung. On the other hand, there is also rumors of a certain Galaxy Alpha, also bearing a metallic body, that exhibits certain properties commonly attributed to an iPhone. It would be an amusing reversal of roles, if either of those rumors comes true, with Samsung trying out a more "premium" build while Apple goes with larger than usual smartphones.
Wall Street Journal, however, posits that Samsung's greatest competition would be the rising Chinese brands. Once panned as knockoffs, certain names are rising to the top, challenging Samsung's, and other manufacturers', dominance with equally powerful devices at a fraction of the price. This could force Samsung to slash prices prices and even focus more on more affordable devices, not that the manufacturer hasn't saturated that market either. It does mean, however, that Samsung might have to focus on quality in that area, matching price and quality, rather than simply spewing out every combination of hardware and indistinguishable model names left and right.
SOURCE: Samsung, Wall Street Journal