Samsung Q1EX-71G UMPC reviewed: disappointing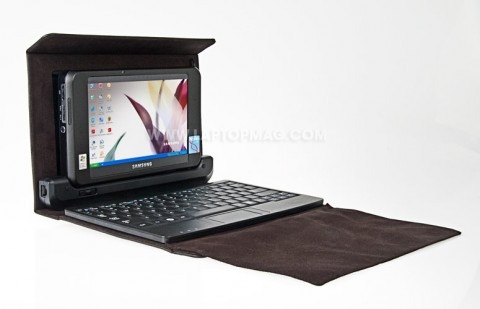 It's taken Samsung some time to refresh their UMPC range, and with the combined experience from the Q1 Ultra and their award-winning NC-netbook range, you'd expect fine things from the new Q1EX-71G.  Unfortunately, LaptopMag's Mark Spoonauer comes away disappointed with the Q1EX UMPC: battery life, handwriting recognition and performance all come in for serious criticism.
The Q1EX's key strength is its design, managing to be both sturdy and lightweight with a 7-inch touchscreen that's responsive to finger-taps and, at 1024 x 600, is sharp and handles colors well.  Unfortunately it's not particularly good at handwriting recognition, requiring more pressure than is comfortable, and 720p video playback is stuttery. 
Considering there's no integrated hardware keyboard as on the Q1 Ultra, the lacking handwriting recognition would probably lead you to the organizer dock, a $129 add-on with a touchpad and keyboard.  Unfortunately that brings the weight up and does nothing for the poor battery life: rated at 3.5hrs, the Q1EX's 4-cell lasts just 2hrs 14mins.
In the end, LaptopMag can only really recommend it for vertical markets or those who do "little to no content creation".  A disappointment to many who hoped the best of netbooks would rejuvenate the UMPC field.