Samsung promises fix for flawed fingerprint security on these flagship 2019 phones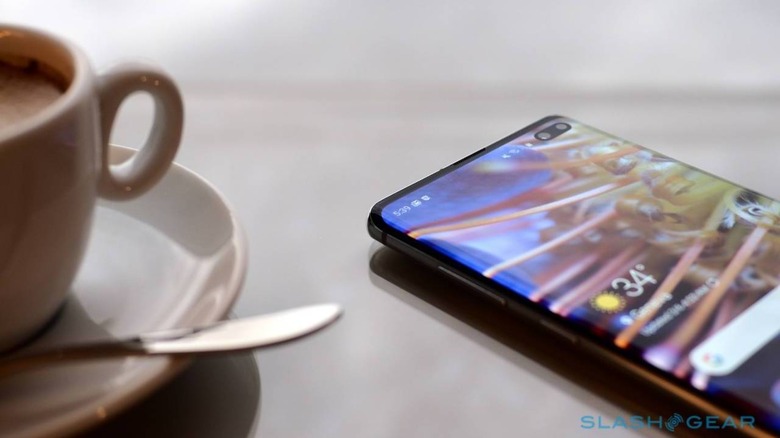 We may receive a commission on purchases made from links.
Earlier this week, news of a particularly troubling flaw with the Galaxy S10's ultrasonic fingerprint reader broke. Apparently, phones that had certain third-party screen protectors installed could potentially accept fingerprints that weren't previously registered to the device. This, of course, means that someone who isn't you could gain access to your phone, and that's never a good thing.
The good news is that an update to fix this issue is on the way. Samsung indicated as much yesterday, but now it's come out with an official statement on the matter. "The issue involved ultrasonic fingerprint sensors unlocking devices after recognizing 3-dimensional patterns appearing on certain silicone screen protecting cases as users' fingerprints," Samsung said on its website today.
Samsung says that a patch is on the way, and it could be arriving as early as next week. In the meantime, though, the company advises Galaxy Note 10/10+ and Galaxy S10/S10+/S10 5G users to remove any silicone screen protector they may have installed on the device, delete fingerprints that were previously registered, and then scan in new ones.
Samsung also suggests that S10 and Note 10 owners stop using screen protectors until the incoming software patch has been applied. If removing your screen protector now only to apply a new one when the software update lands is something you don't want to do, you could always disable fingerprint unlock and switch to a PIN or passcode while we wait on Samsung to deliver the goods.
In fact, it might not be a bad idea to switch to PINs or passcodes entirely. This isn't the first time the Galaxy S10's ultrasonic reader has been duped – back in April, someone was able to fool the biometric check using a 3D-printed copy of their fingerprint. Debates on authentication methods aside, we'll keep an eye out for more information on this incoming update, so stay tuned for that.