Samsung outs ruggedized SD and microSD memory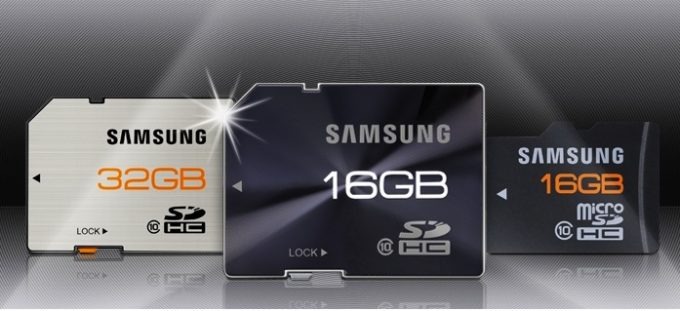 Samsung has revealed a new line-up of memory cards, seven microSD or SD chips slotting into the company's High Speed Series and Plus Extreme Speed Series, and promising up to 24MB/sec read rates. The brushed-metal cards are available in capacities from 2GB to 32GB in the High Speed Series, topping out at Class 10, and from 2GB to 8GB in the Plus Extreme Speed Series, all of which are Class 10.
Five High Speed options are available, in both SD and microSD sizes, with up to 13MB/sec write rates depending on model. They're priced from $9.99 to $99.99.
Meanwhile, two Plus Extreme Speed Series options accompany them, with 8GB and 16GB SD or microSD options, priced at $29.99 and $54.99 respectively. They support up to 21MB/sec write and 24MB/sec read.
All of the cards are ruggedized, capable of withstanding shocks, water and magnets. They'll still work after up to 24hrs submerged in water, a 1.6 ton weight being placed upon them, and 10,000 gaus magnetic fields: basically, you're safe as long as you don't put them through an MRI scanner. All of the cards are shipping from today.