Samsung Omnia Pro B7330 gets hands-on preview: promising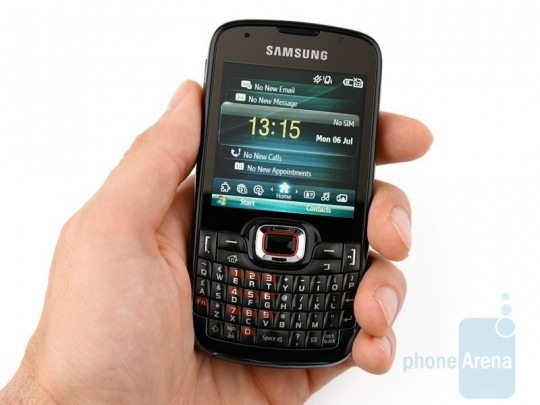 Samsung may have only announced their new Windows Mobile 6.5 QWERTY candybar, the Omnia Pro B7330, yesterday, but already the hands-on reports are coming out of the woodwork.  phoneArena have been playing with a prototype and come away full of hope for the production model; they reckon the B7330 mixes decent style, build quality and functionality to draw in the "my first smartphone" market.
Microsoft may have reworked their UI in Windows Mobile 6.5, but Samsung have also done some tweaking of their own.  Their hit-or-miss TouchWiz GUI gets three different layouts on the B7330, with phoneArena most impressed by the HTC TouchFLO-alike "WizPro".
They couldn't try the camera, nor the Windows Marketplace for Mobile, and it's that latter point that could mark the tipping point for the new platform.  If Microsoft can persuade enough non-business customers that WinMo 6.5 has the same breadth of usable apps that are available on, say, the iPhone and Android, then the B7330 could be a great entry-level device for those wanting to step up from feature-phones.  It's expected to arrive in October 2009; no word on pricing as yet.