Samsung NX500 tops NX1 with 4K release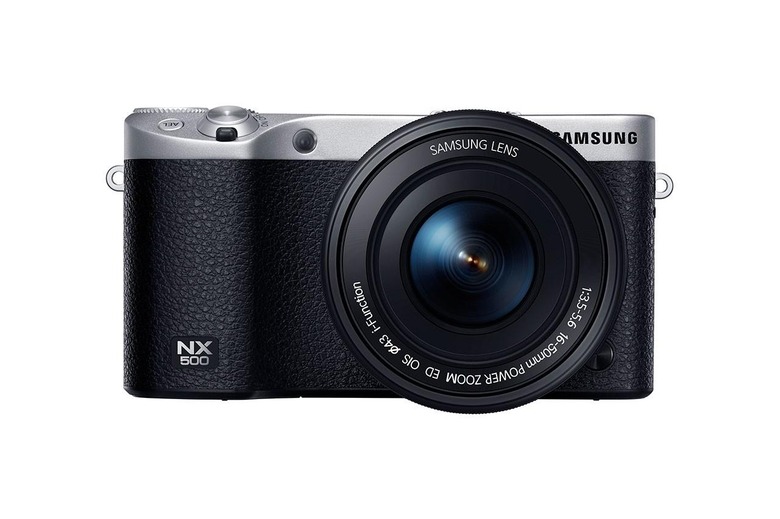 Today Samsung returns to the high-powered camera arena for 2015 with their NX500, a new-age successor to last year's NX1. This year the NX500 comes with upgraded processor – a brand new DRIMeV – on top of the 4K recording ability brought on with the NX1. This camera works with a 28MP BSI APS-C image sensor, Bluetooth, and NFC connectivity. This device works with Samsung's NX AF system III, Samsung Auto Shot technology, and a 3-inch touchscreen on its backside to capture images and video with a wide variety of ways and means – this screen also flips out, down, and up.
ISO speed on this device is 100~25600 (Ext. 51200) with shutter speeds of 1/6000 sec. You'll be able to record video at up to 4096x2160 (24fps), 3840x2160 (30fps), and 1920x1080 at 60 frames per second.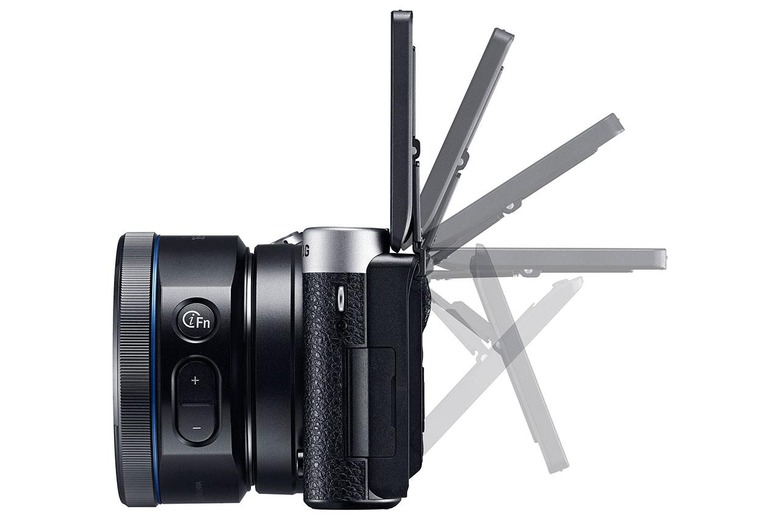 With Samsung's SMART Mode you'll be able to capture a wide variety of images with special effects. Action Freeze* will capture a dog in full gallop while Beauty Face will fix up a botched face real quick. Fireworks mode allows you to shoot at night with bright, sudden lights, while Landscape is made for long shots.
Light Trace lets you draw pictures in the night with lights, while Multi-Exposure lets you compose shots with more than one capture point. Night mode sets you up for dark shots, Panorama mode lets you capture extra-long shots, and Rich Tones brings the color.
Silhouette lets you capture your super artistic black-on-color shots, Sunset is good for sunsets, and Waterfall lets you capture that one unique moment when you're near bright lights dashing off rocks.
*Samsung Auto Shot (SAS) also helps you capture quick action shots. With SAS, you'll be using a front-facing motion detector to "accurately predict when to capture the perfect shot in difficult scenarios, such as when a child fields a baseball."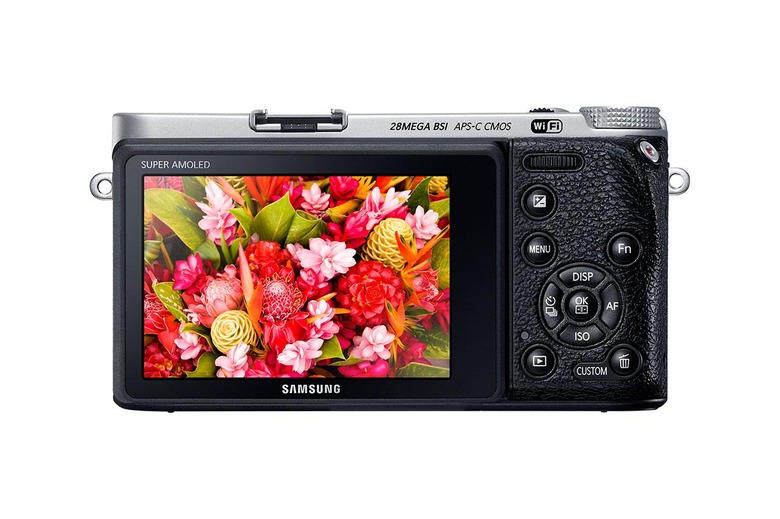 A number of software features are available to you with connectivity to the web or other devices with Wi-fi. These bits include Quick Transfer, Email, Auto Backup, Remote Viewfinder Pro, Mobile Link, Photo Beam, Bluetooth GPS Tagging, Auto Time Setting, and TV Link for Samsung smart sets.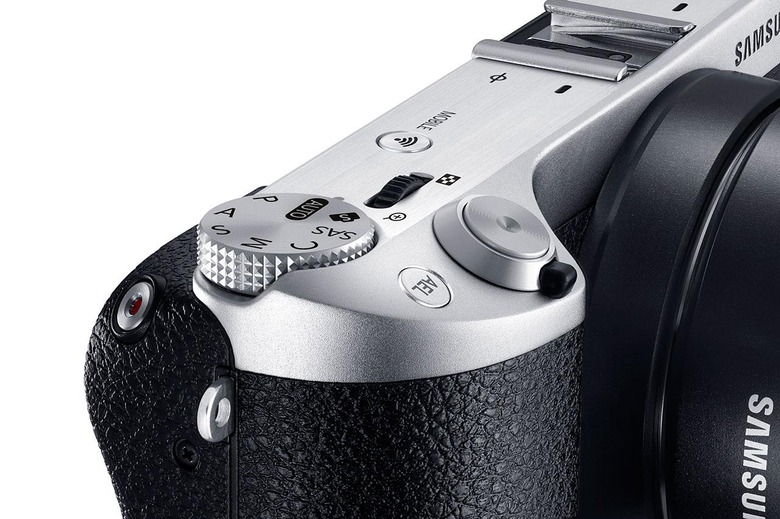 You'll also be able to connect to your devices with NFC and Bluetooth. Storage is performed by your own memory cards, sold separately – SD, SDHC, SDXC, and UHS-I will work.
Dimensions of this device are 119.5 x 63.6 x 42.5mm (without projection), and it'll be weighing in at 287g (without battery and memory card).
The Samsung NX500 will be available globally in March of 2015.
When released, this camera will be available in Black, White, and Brown editions, as pictured above and below.
We'll know more about pricing soon – stay tuned.
UPDATE: This camera will cost you a cool $799.99 with the 16-50mm Power Zoom. Check back soon for additional details!
Above you'll see the Black edition of this device, while below you'll see the White edition.
The final gallery in this article shows the Brown edition of the NX500.